Seven Steps has had a major makeover!
New look. New website. New support tool – Teacher Hub.
We're excited to announce our makeover is complete and ready for its great reveal!
After 16 years, our amazing community of teachers and educators has grown to over 45,000 teachers across 4,530+ schools (that's over 2 million Australian students being taught Seven Steps techniques). We've also grown as a team and in how we support educators to transform their students' writing.
As part of our makeover, we've made huge improvements to our website and the Seven Steps Online teaching support tool. Teaching writing, accessing resources and getting the teaching support you need is even faster and easier than before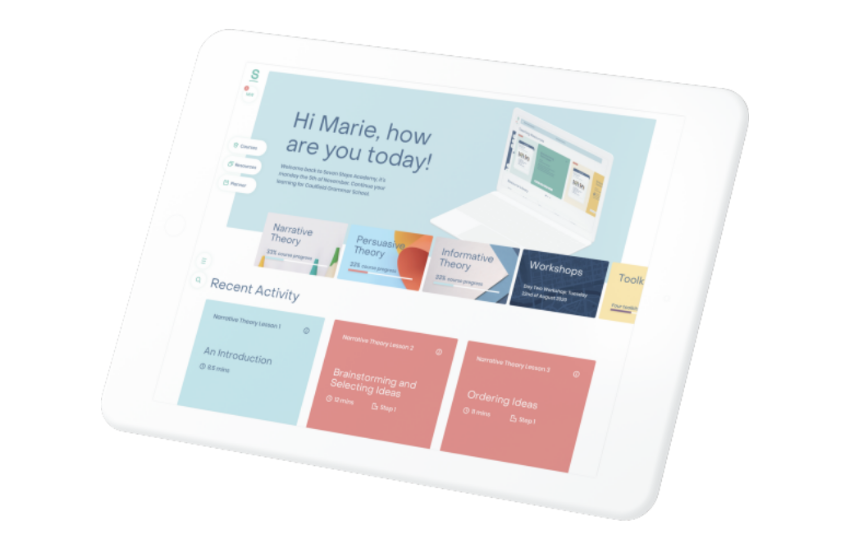 Teacher Hub
Our refreshed, rebranded and renamed version of Seven Steps Online is here.
Over the past 5 years, Seven Steps Online has grown from a support website with 30 resources to a hub full of essential teaching assets with over 500 resources and over 18,000 members. We have listened to your feedback and made some major improvements to the platform, and given it a massive makeover.
Are you a Seven Steps Online member? You're now a Teacher Hub member. Here's what you need to know >>
Not a member? Unlock your free 14-day Teacher Hub Trial today!
What's new on Teacher Hub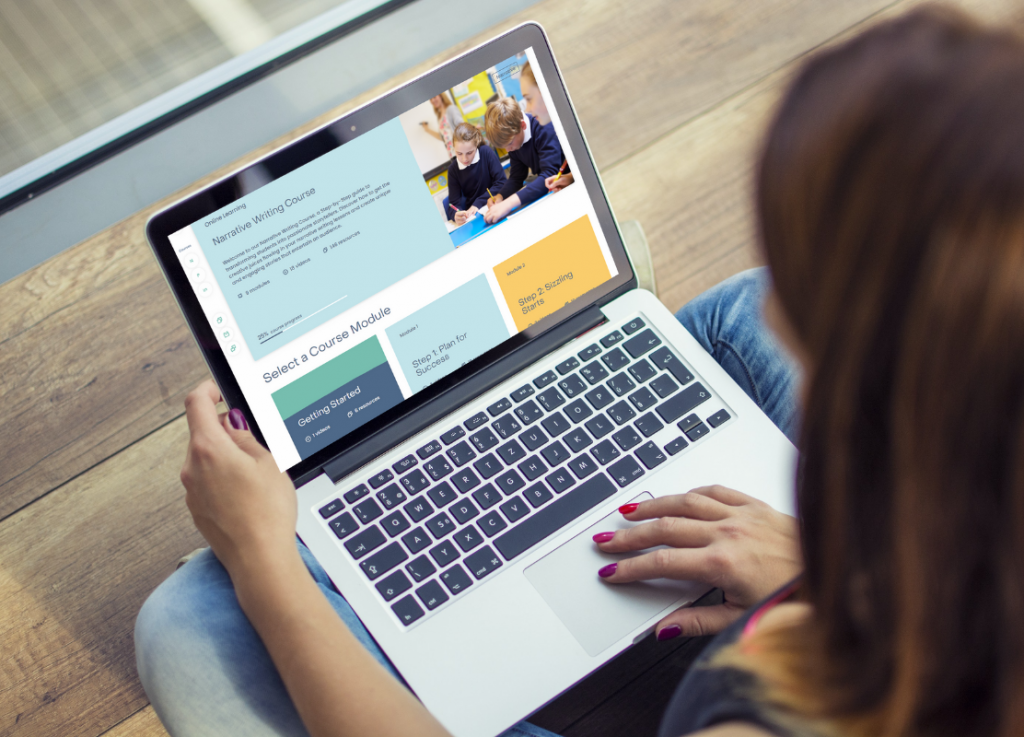 Step-by-Step teaching guides
The Narrative, Persuasive and Informative Writing Courses have been restructured to give you a clear and simple process to follow and master each Step!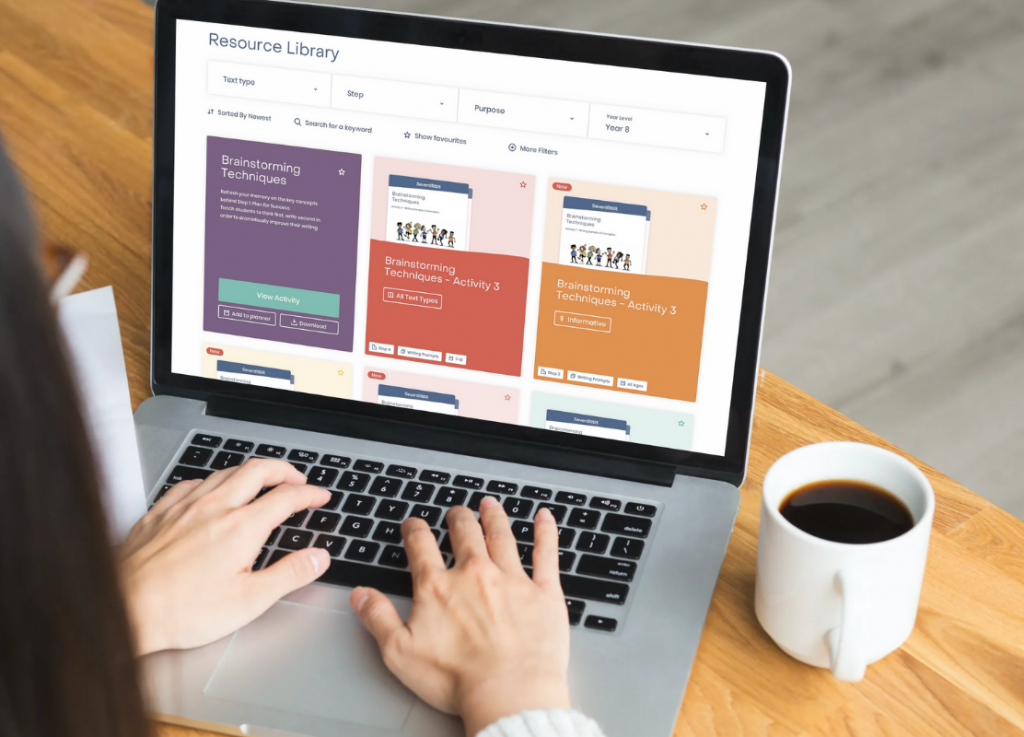 Find the right resource faster and easier
We've updated and increased the IQ of the Resource Library making it easier to search and filter resources. You'll also be able to favourite any of the 500+ resources you love.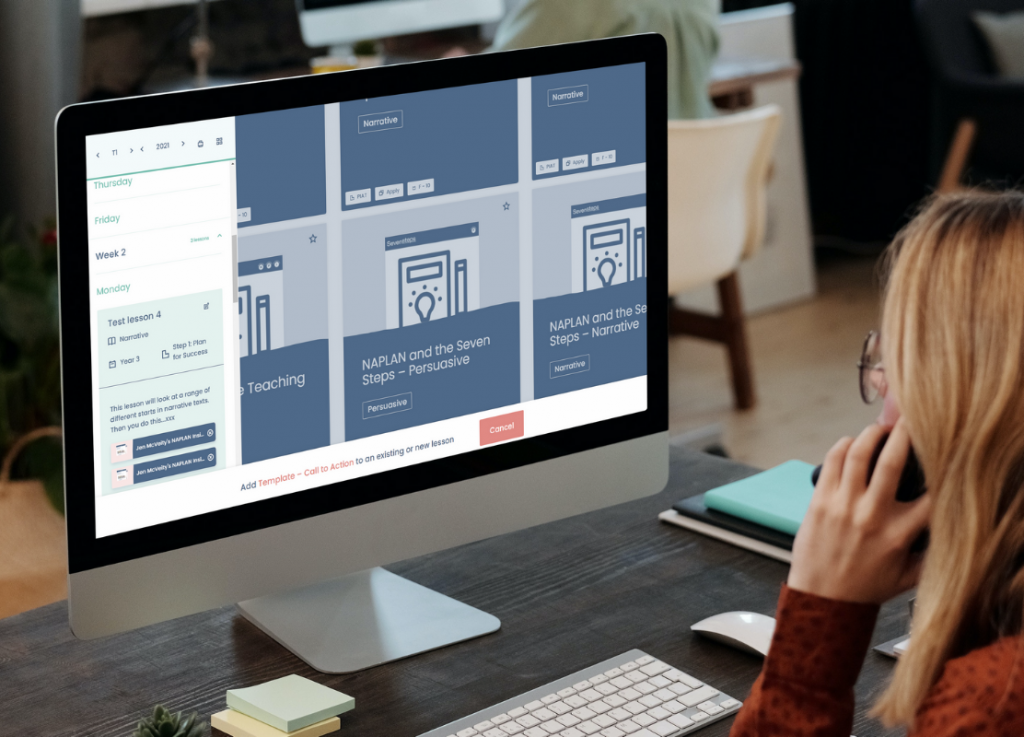 New – Classroom Planner: Create lessons in a few clicks!
Build a week or a term's worth of lessons with the Classroom Planner. Designed to easily add a resource from the Resource Library or within a writing course straight to your planner.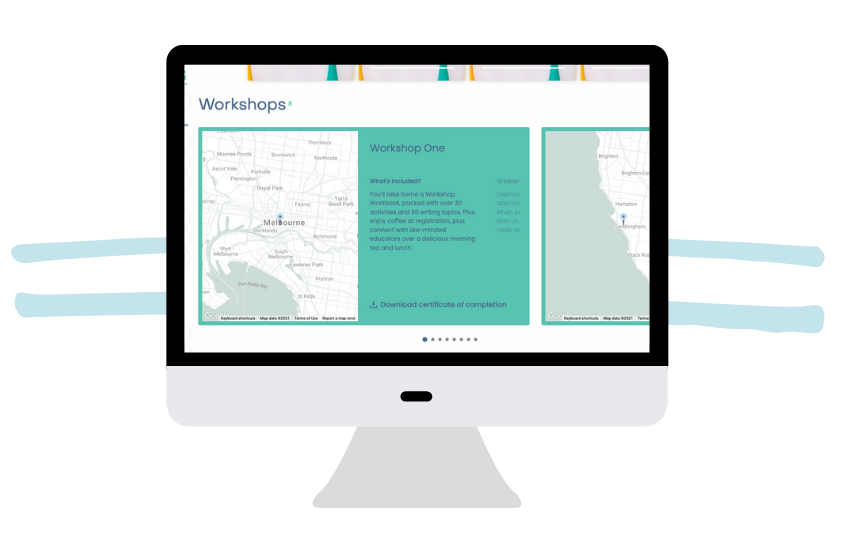 Greater control and visibility
All members can now track their Seven Steps journey!
See the training you've completed, download your workshop certificates, track your progress in Teacher Hub and check if your school has a Tool Kit.
Plus, administrators of School Subscriptions can quickly add and remove access to teachers.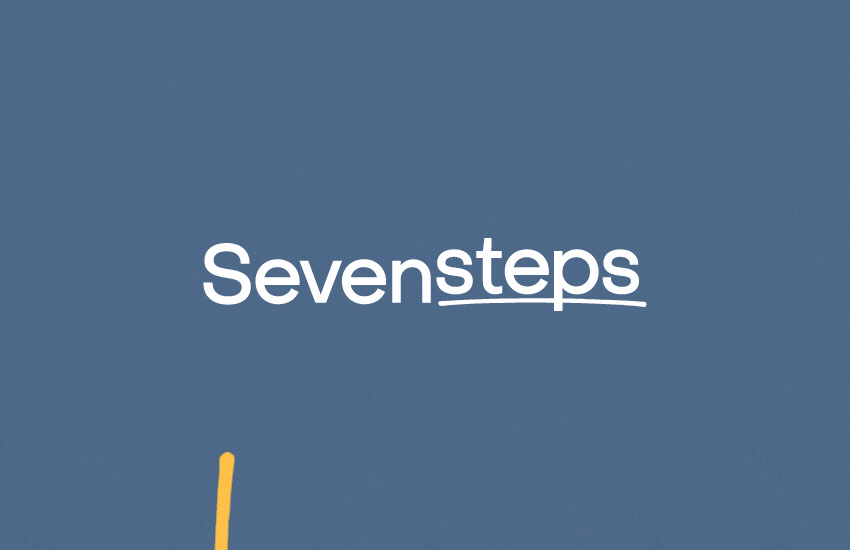 Our new logo is clean and modern. With seven hand-drawn lines to symbolically represent each step, it aims to represent our goal to boost student writing, teacher confidence, and school results.
We were very fond of the colourful and fun aspects of our old logo, which is why you'll continue to see lots of vivid colours in our new branding.
We have also purposely aimed to 'mature' our look so that teachers of all year levels – from Foundation to Secondary – can feel that Seven Steps fits in their classroom.
As you'll see, we've also updated our website to provide an easier user experience and updated all of our resources and added loads more. We can't wait to hear what you think!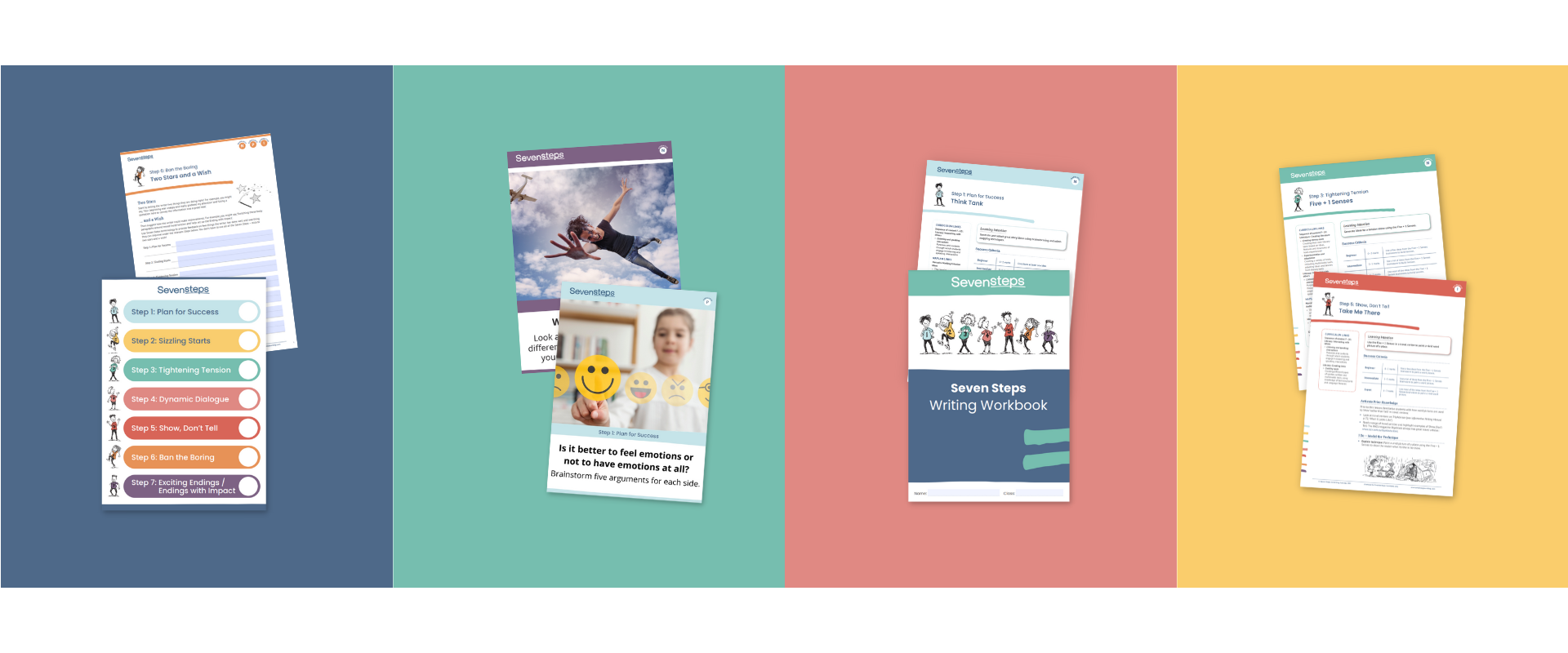 I'm a Seven Steps Online member, how do I access Teacher Hub?
All current and active Seven Steps Online members will be sent an email with an activation link on launch day. Simply click on the link, create a new password and you'll have access to the new and improved Teacher Hub.
What will happen to our existing Seven Steps Online subscription?
While the name is changing and the website will look different, your subscription will remain the exact same – whether you're an individual member or part of a School Subscription. Your Teacher Hub subscription renewal date will remain the same as your Seven Steps Online subscription.
I'm the administrator for my school's subscription, what do I have to do?
On the new site, it will be easy for you to add and remove teachers from your subscription. The emails you receive when we launch will talk you through how to check your list of teachers and make any changes.
I've saved links to resources in my personal documents, can I still access these resources?
Yes, you will. Your old Seven Steps Online links will redirect you to the corresponding resource in Teacher Hub. It will be the same resource but it will look a little different as we've rebranded all of our PDFs.
Why the change?
Over the years, we received feedback that while you love our resources, it was often difficult to find exactly what you were looking for on Seven Steps Online.
So we've redesigned Teacher Hub to address your frustrations and add new functionality to help support you even better. This includes:
tracking your progress through the Narrative, Persuasive and Informative Writing Courses – and making them fabulous Step-by-Step teaching guides
adding the brand new Classroom Planner feature so you can plan daily lessons for the whole term and add teaching resources into your lessons in just a few clicks
simplifying navigation
improving the search functionality
adding the ability to favourite resources so you can find what you like again easily.Plus, we have lots more ideas and improvements to come!
Will I be able to access everything I can now?
Yes, almost everything. And in fact, even a bit more! With Teacher Hub, you'll gain access to some fresh new activities and writing samples. Plus, you'll also have access to our brand new feature, the Classroom Planner!
There will be a small selection of Seven Steps Online resources that won't be available on Teacher Hub. If there's something you're looking for and you can't find it, reach out and we'll be happy to help: (03) 9521 8439 or [email protected].
We have a School Subscription and want to add some new teachers. How do we do it?
Easy! On Teacher Hub, your school's Teacher Hub administrator will be able to easily invite new teachers to (and remove old ones from) your Teacher Hub School Subscription. This new functionality will give your school greater control over your teacher list.
We'll email your school's Teacher Hub administrator(s) before launch to let them know about their ability to do this.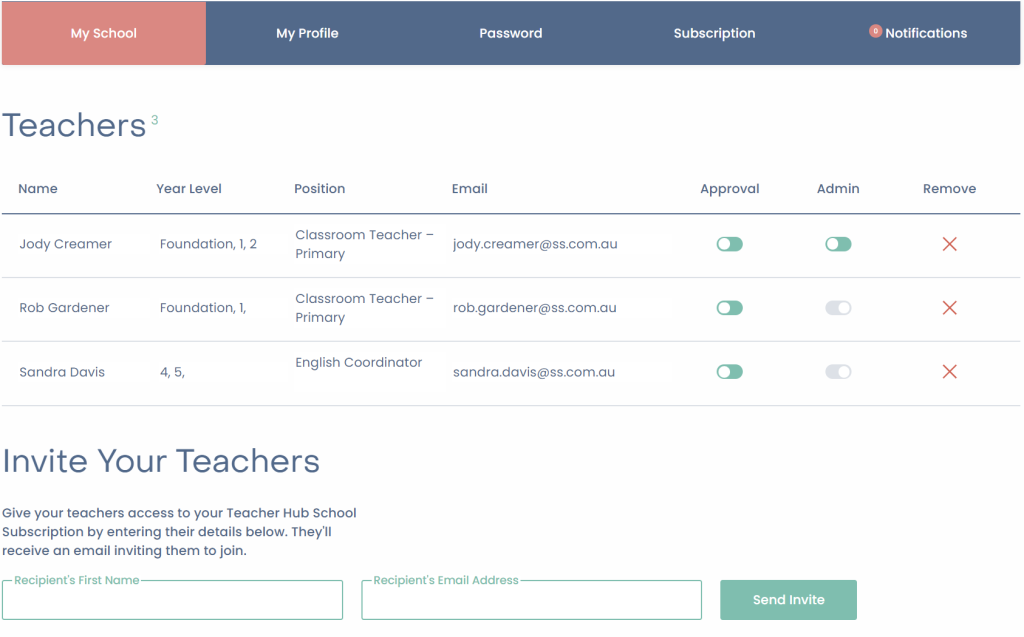 I used to have a paid subscription or I've previously done a free trial of Seven Steps Online. Can I do a free trial of Teacher Hub?
Absolutely you can! So much has changed from Seven Steps Online, we want you to experience the new Teacher Hub. Unlock your free 14-day trial here.