4 min
Top Tips
Admin SEVEN STEPS
The pencil and paper NAPLAN tests will soon be a thing of the past and replaced by NAPLAN online.
The aim is to provide, 'better assessment, more precise results and faster turnaround of information'.
ACARA, the body in charge of administering the NAPLAN tests, aims to have all schools undertaking NAPLAN online by 2022. Over 50% of schools participated in the digital NAPLAN tests in 2019, a significant jump from only 15% the year before.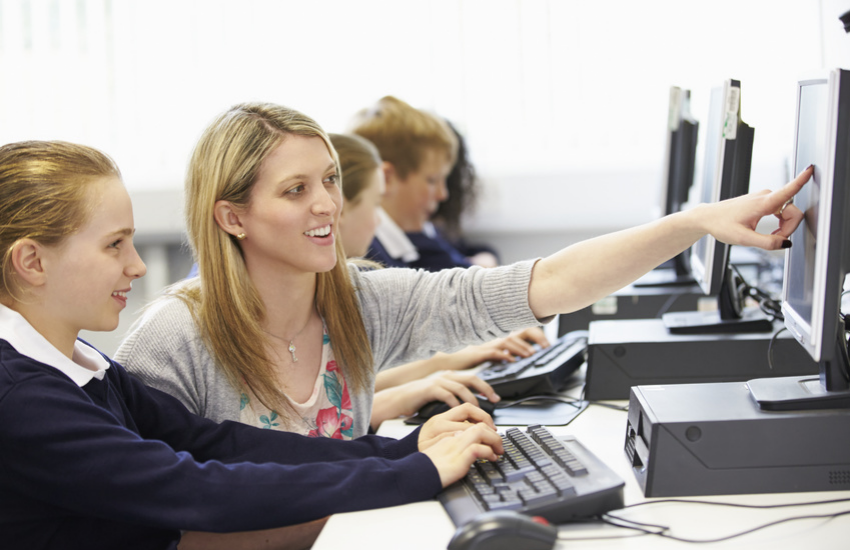 Preparing your students
Assessing writing online is particularly controversial, as discussed in the following article: Will NAPLAN's online move hurt creative writing?
To address these concerns, it is important to start preparing students for this change by providing plenty of opportunities to write creatively on desktop computers, laptops and tablets.
Here is a list of our Top ten tips to get you started:
Teach students how to access the keyboard on a tablet.
Familiarise students with the layout of the QWERTY keyboard, e.g. use laminated 'keyboards' in spelling lessons.
Teach students how to access a range of punctuation marks on PCs and tablets.
Speed up keyboard awareness using apps such as Pot Smash to scan for letters and symbols.

Practise editing on-screen by placing the cursor at the correct point rather than deleting lots of text.
Draft narrative and persuasive texts electronically rather than just typing up the final draft.
Use the editable planning templates on Teacher Hub: Narrative Story Graph and Persuasive Writing Graph.
(Not a member? Unlock your free Teacher Hub trial today!)
Set writing activities online using the Verso app and get students to post their responses and comment on each other's work.
Practise wearing headphones and clicking on prompts to get instructions.
Speed up students' typing using typing games, e.g. www.typinggames.zone.

A huge thank you to Jane Weir from Bertram Primary School for sharing these fantastic tips based on their preparations for NAPLAN Online.