NAPLAN and the Seven Steps
What does NAPLAN value?
Good news! NAPLAN values great writing. Out of the possible 47 (48 for Narrative) marks, 36 (or 37 for Narrative) are attributed to author-focused criteria like Ideas, Audience, Cohesion, Character & Setting, Persuasive Devices, etc. The 'secretarial' side of writing (Spelling and Punctuation) meanwhile only accounts for 11 marks.
As you can see from the NAPLAN Marking Guides for narrative and persuasive, they value writing that is well-rounded and engaging. So, focus on teaching students how to become engaging writers and see the impact that it has on their results.
Build your students' authorial skills with the Seven Steps
The Seven Steps focuses on teaching students the authorial side of writing – originality, creativity, the craft of writing. Why? Because that is what makes for fantastic writing that readers love.
'Our Writing result in Year 9 is against the national trend which showed a 1.7% drop from 2014 to 2015, where our result went up by 11.4%. I can guarantee our writing success was due to students being exposed to the Seven Steps of Writing Success. Students love it.'
– Valissa Bauer, Literacy Coach
Resources to help improve your students' NAPLAN Writing results
NAPLAN Writing Samples
Narrative and persuasive writing exemplars to help you deconstruct great writing in your classroom.
See how the Seven Steps help structure and enhance a NAPLAN response.
Gain valuable insights into the planning, writing and editing of a text under NAPLAN test conditions.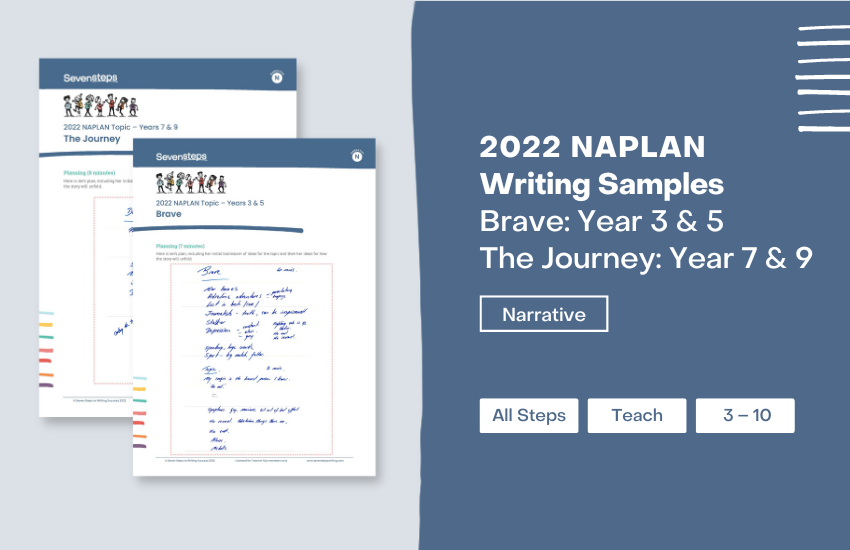 Putting It All Together for NAPLAN
Here's our suggestion on how to help students pull everything they have learnt together to create an entire text, on their own, in 40 minutes. Feel free to speed up or slow down this test practice process with your students based on their ability level.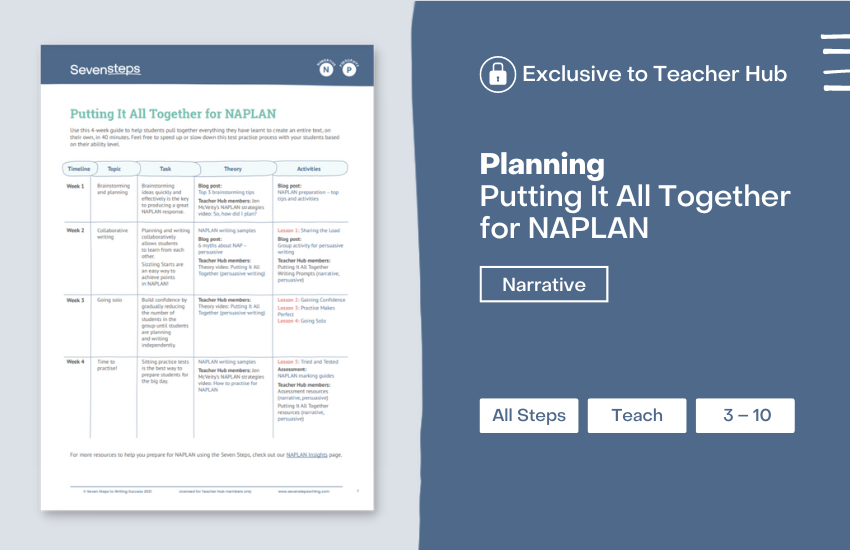 NAPLAN Writing Success
Resource Packs and Video Guides
Help your students approach the NAPLAN writing test with confidence!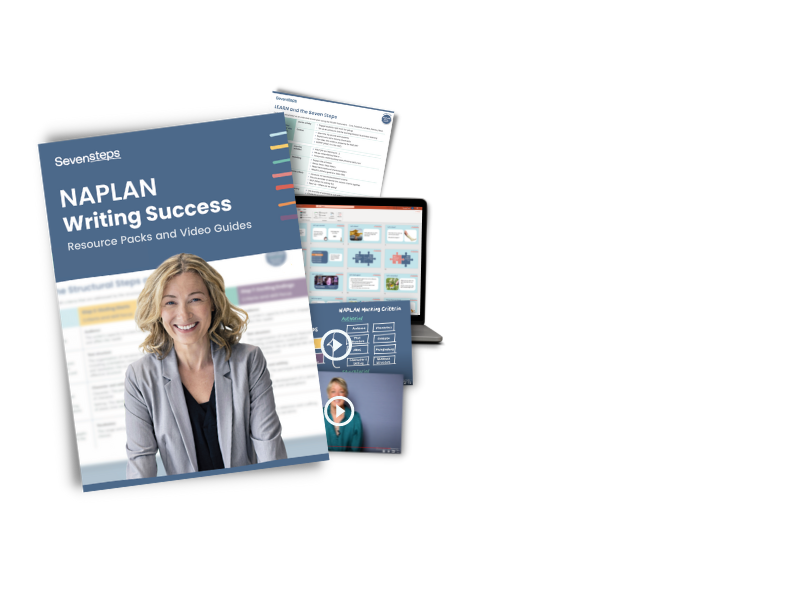 NAPLAN insights and stories
Practical tips and insights to help prepare your students for NAPLAN writing.
"I can tell you our Year 5 NAPLAN writing results (which was the only thing going downwards in our results) has improved so much (particularly amongst the targeted boys) that our auditor initially did not believe our data!! He wanted to take it home and study it. Wow!"
Our writing result in Year 9 went up by 11.4%! I can guarantee our writing success was due to students being exposed to the Seven Steps. Students love it.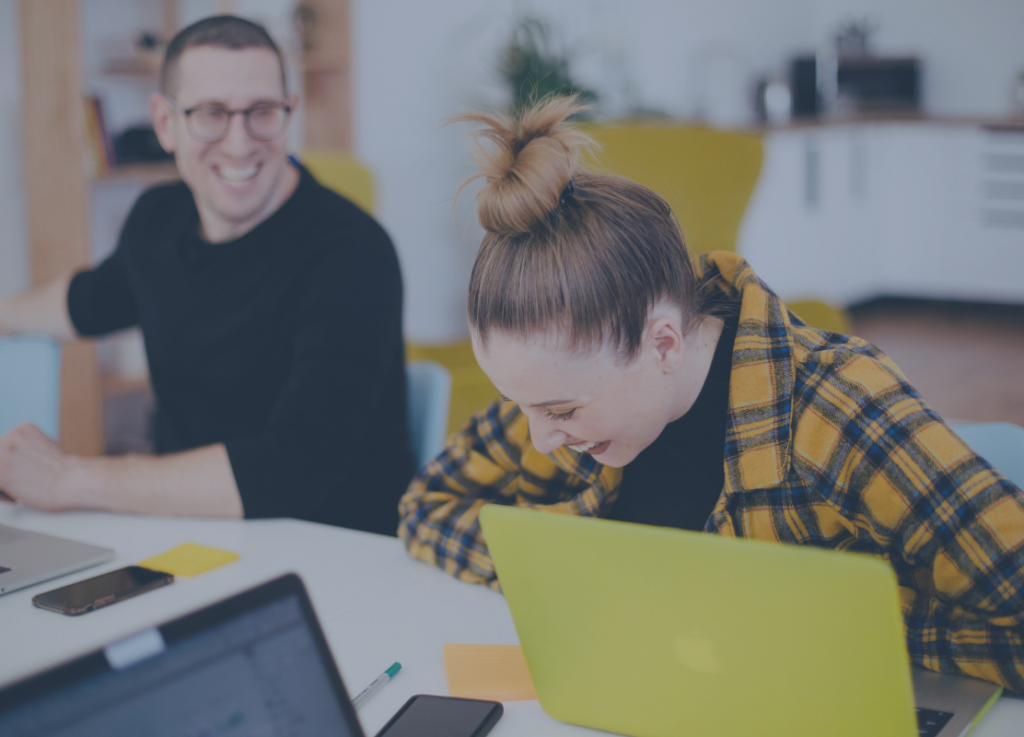 School Packages
Become a Seven Steps school
Training and resources to transform student engagement and writing data.