With Teacher Hub in your corner, you can ...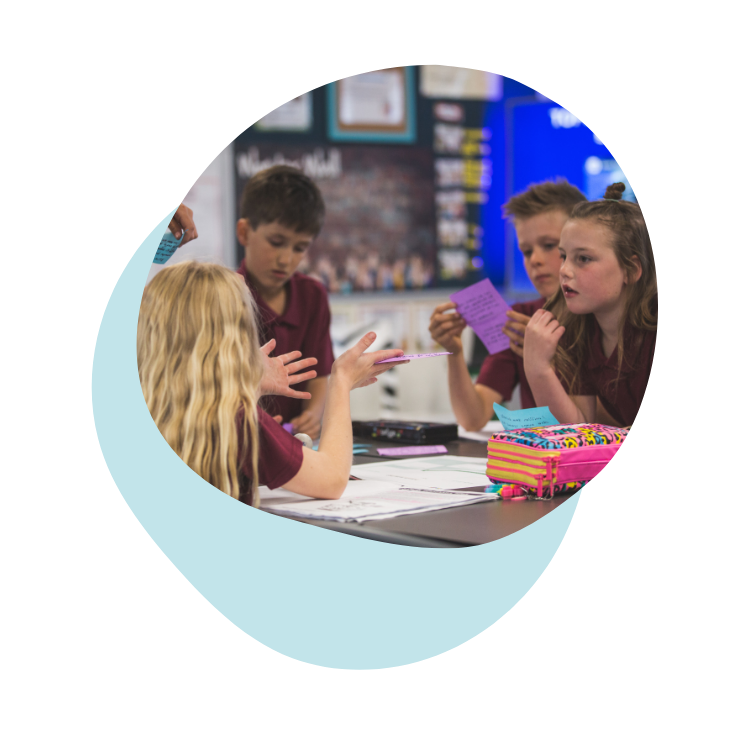 Banish your reluctant writers
No more epic sighs, dramatic pouts or masters of distraction. Get ready for collaboration, creativity and celebration in your new writing classroom.
Free up your time and energy
Expert PD? Check. Ready-to-go resources? Check. Implementation tools? Check. Literally everything you need to teach great writing at your fingertips.
Reinvigorate your teaching
Get your mojo back with our inspiring and empowering approach to teaching writing. You'll be raring to go with lots of practical strategies to use straightaway in the classroom.
Fast-track your writing results
Forget about waiting months to see progress. Because Seven Steps is so easy to teach and learn, you'll see an immediate improvement in writing that will continue to build over time.
I love the fact that Teacher Hub is just that – a Hub. It is broad in scope, providing training, videos, PowerPoints for classroom use as well as unlimited resources.
– Dawn Veary, Lead teacher, Margaret River Primary School
Teacher Hub Trial
What's inside
Writing courses
Expert training videos
Resource Library
Implementation guides
PLUS …
Classroom planner
Assessment tools
Personalised dashboard
About the Seven Steps
Seven Steps is an evidence-based program that breaks down writing into seven key techniques that professional authors use.
Students focus on one Step at a time, which allows them to understand, practise and master each individual skill before they write a whole text.
Taking small, manageable steps builds students' confidence and makes writing fun and achievable for all ability levels.
Join over 45,000 educators already transforming their writing classrooms with Seven Steps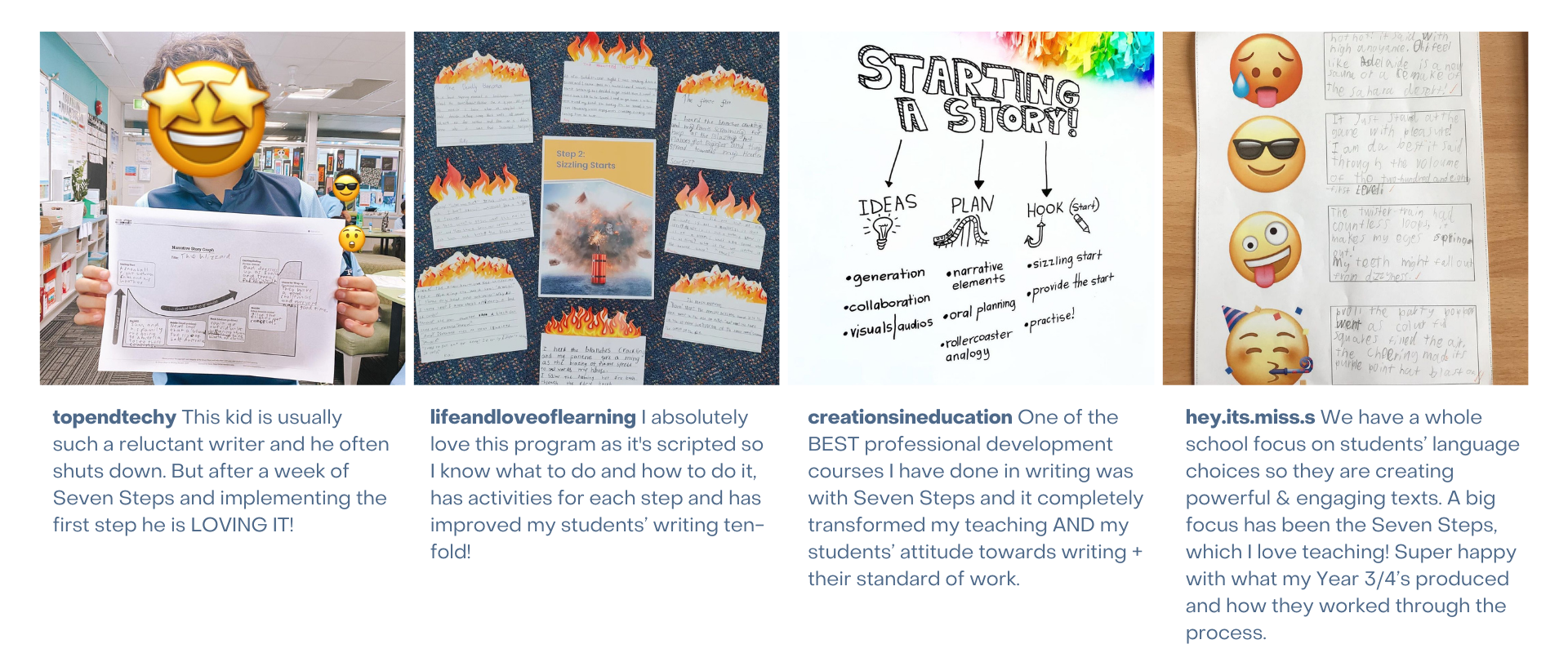 FAQs
What's included in my Teacher Hub free trial?
There's a lot to explore, including over 250 classroom-ready resources, select elements of the Writing Courses, the Classroom Planner and our Track Your Success assessment tool.
How long is my free trial?
You have 14 days to try out Teacher Hub in your classroom. During this period, we'll also share some tips and tricks to getting the most out of your trial and discovering what Teacher Hub has to offer.
Why are some of the resource tiles greyed out in the Writing Courses and Resource Library?
Can I end my free trial early and get full access?
Ready to unlock access to everything on Teacher Hub? You can subscribe at any time, simply choose the subscription option that best suits you.
You can sign up for either:
a whole school subscription (pricing based on your school size), giving access to all of your teachers, or
an individual subscription to use just in your own classroom.
I've already been trained in the Seven Steps. Do I need to do the Writing Courses?
The Writing Courses have been designed to give teachers a straightforward process to follow for the practical application of each Step. They're also a great way to refresh your memory after training and to extend your knowledge of how the Seven Steps techniques apply to different text types.