What is a Sizzling Start?
If you're bored of reading the same old introductions like 'Once upon a time', 'One day I' or 'In my opinion', then this is the Step that will change those boring starts once and for all!
Teach students how to grab the reader's attention within the first few lines by starting where the action is or at the moment of change. Begin as you jump out of a plane or when the train is veering off the track.
This Step will show you how to transform dull beginnings into Sizzling Starts.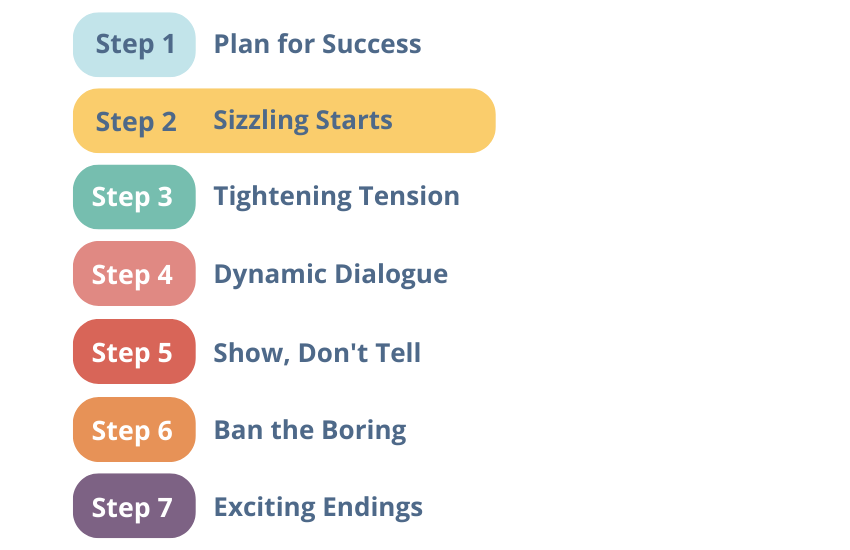 New to Seven Steps?
The Seven Steps are the building blocks to great writing. They break down writing into simple chunks. Just like learning a sport. One skill at a time.
We recommend starting with Step 2: Sizzling Starts as it's the easiest, most creative and most fun for both students and teachers.
Most teachers see their students' writing improve and their classroom engagement increase in as little as one week.
Before
Once there was a Tooth Fairy with a bad temper.
She always went out and…
After
'Whaaaaat… Is that the fairy?' the little kid in the bed muttered.
'No!' said the Tooth Fairy. 'Be quiet. And keep your eyes shut or you'll get no money for your tooth.'
It was her 104th visit for the night and her wings hurt and she was definitely over eager little kids.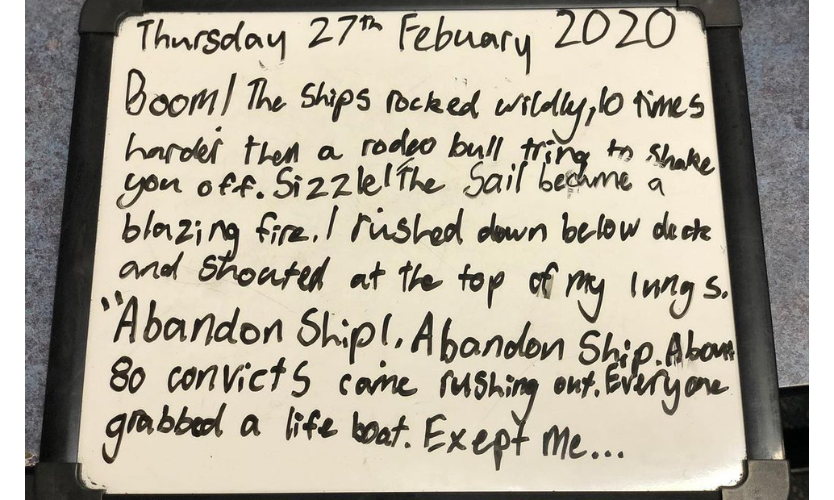 '🔥🔥 Sizzling Start 🔥🔥
Focusing on the Seven Steps to writing everyday has improved my students' writing so much in just 5 weeks!!'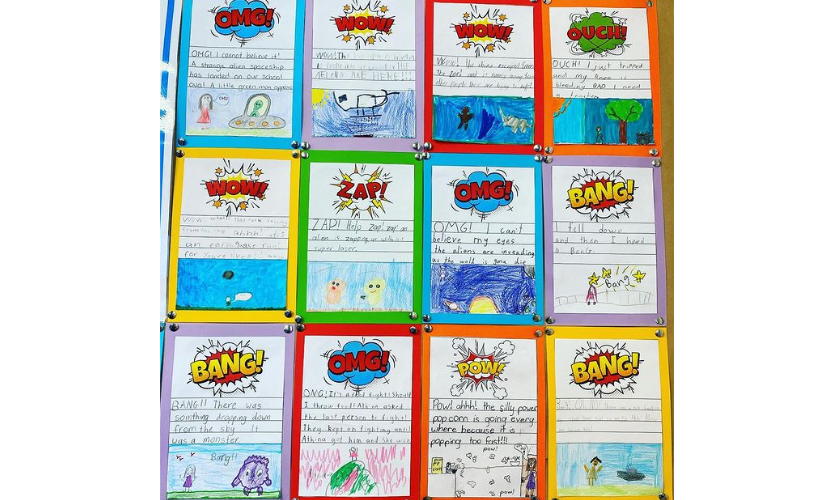 Check out this pop art classroom display. These students have used action words to engage the reader. Thanks for sharing @missclassroomcat.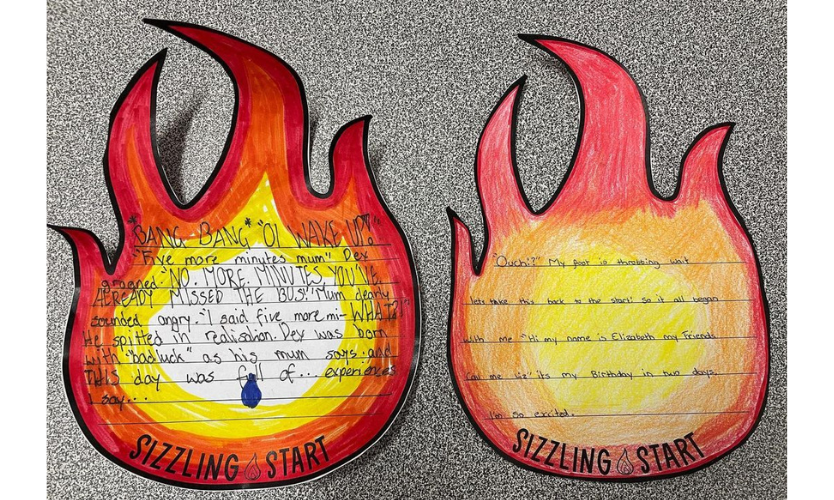 'Kids loved writing a variety of Sizzling Starts for their narratives then choosing their best one to display 🔥'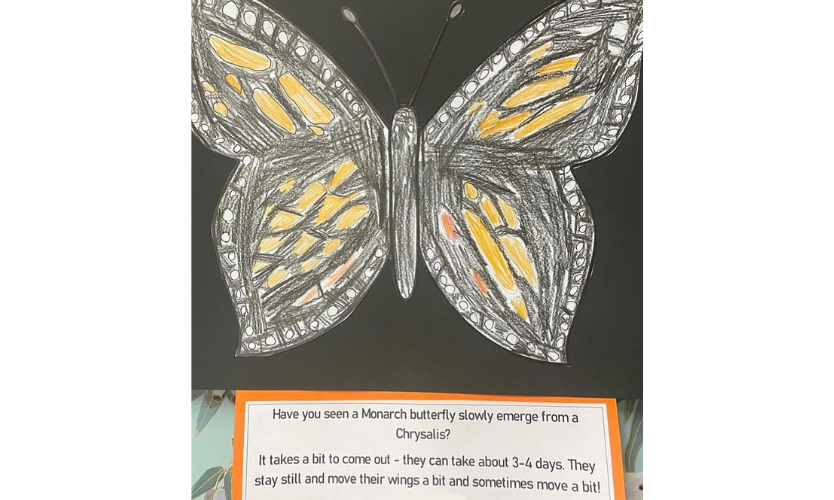 'Have you ever seen a Monarch butterfly slowly emerge from a Chrysalis?
It takes a bit to come out – they can take about 3-4 days. They stay still and move their wings a bit and sometimes move a bit.'
Ready to transform your students' writing?
Unlock your free 14-page Sizzling Starts Transformation Challenge and bring fun, collaboration and creative writing to your classroom.
You'll see a difference in your students' writing from the first lesson and most importantly your students will enjoy their writing lessons, engage with the activities and be proud to share their writing with the class.
Share your most improved piece of student writing for your chance to win a Seven Steps product of your choice – you'll find all the details in the challenge.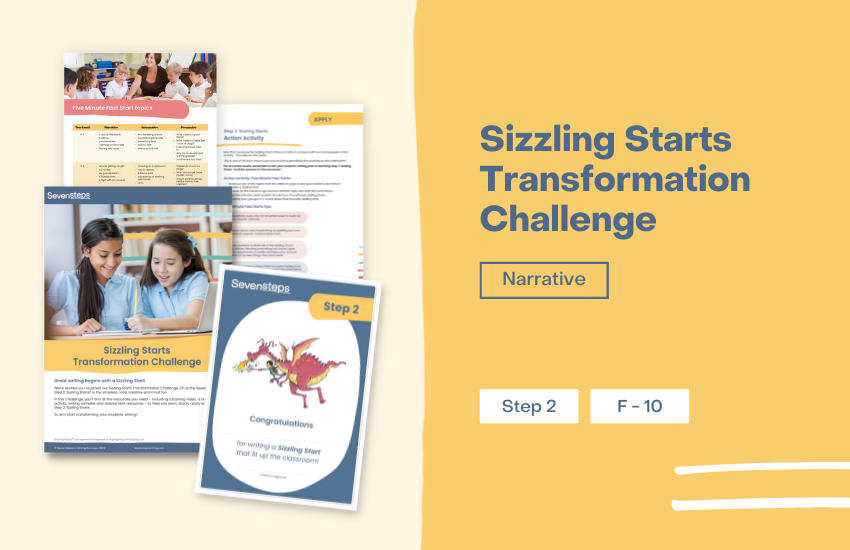 In this 2-week challenge you'll find everything you need to learn, teach, apply and assess Step 2: Sizzling Starts.
A 5-minute theory video.
Sizzling Starts top techniques.
A classroom activity with lots of topic ideas.
Writing samples and examples.
Assessment resources to pre- and post-test your students.
A certificate to celebrate your students' writing success.
Enter your details below and we'll share this exciting resource with you!