How do you teach students to write a great informative text?
Informative writing classifies, describes and gives factual information about people, animals, things or phenomena … but it doesn't have to be boring!
With the right techniques, an informative text can engage the reader, make them laugh or cry, and keep them on the edge of their seat – all while conveying information about a topic.
Teaching your students to write an informative piece involves training them to think like authors. You'll need to help them understand what great informative writing looks like and the skills writers use to create the biggest impact.
How? Break down writing into bite-sized chunks. Teach the basic structure of informative texts. Teach students to think first, write second. And practise every day!
Free Informative Writing Resources
Writing samples and exemplars
See the difference the Seven Steps can make with student samples and discover how professionals use the Seven Steps techniques in informative texts.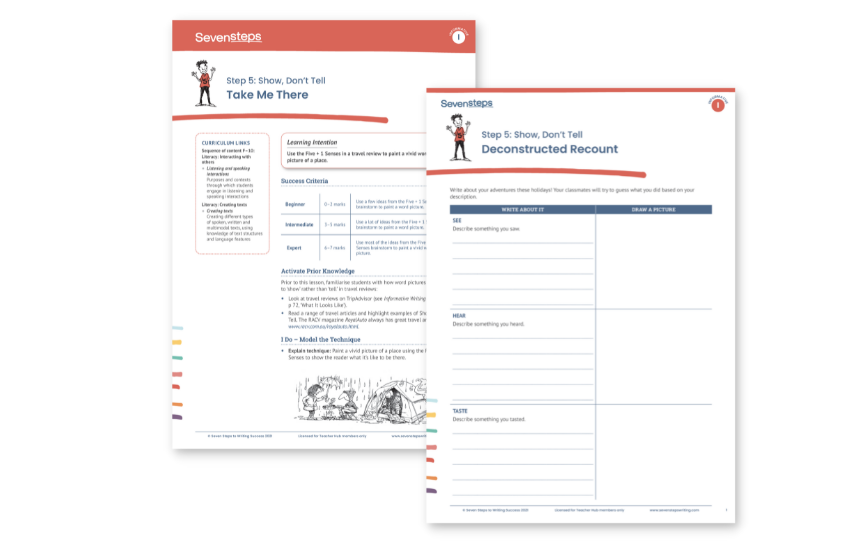 Activities for informative writing
Explore ready-made informative lesson plans and activities to discover how to teach the key concepts behind each of the Seven Steps.
Each lesson plan includes relevant links to the Australian Curriculum and NAPLAN marking criteria, plus a learning intention and success criteria to assist with planning and assessment.
Informative picture writing prompts
Fun and quick informative writing practice to develop your students' writing and to get students' creative juices flowing.
Use them daily or weekly to build students' confidence in their persuasive writing and as a fun way to practise one Step at a time.
Comprehensive Step-by-Step resources
Transform informative writing

Informative Writing Manual
Expanded and improved, with a fresh new look, the Informative Writing Manual is packed with practical, time-saving classroom resources to bring facts to life!
Includes a user-friendly digital file, plus a photocopy and intranet licence for your entire school.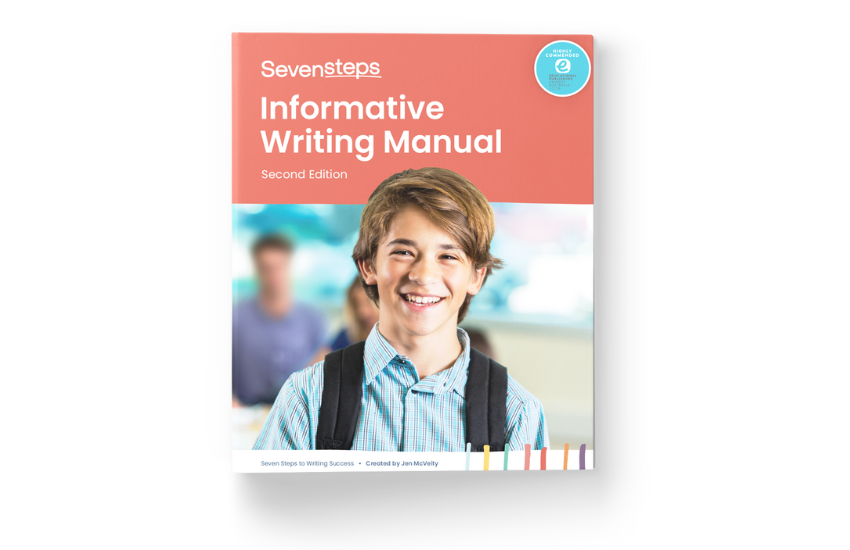 Teacher Hub: Informative Writing Course
Step-by-Step teaching modules to guide your implementation process. The Informative Writing Course in Teacher Hub gives you a clear pathway to learn, teach, apply and assess informative writing.
Discover how to have fun with facts in your informative writing lessons and create texts that engage and captivate an audience.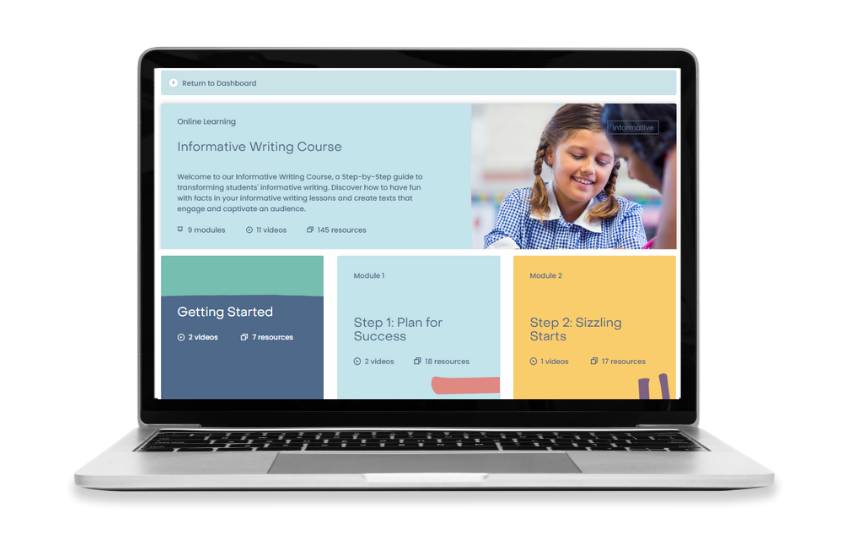 Teaching tips for informative writing
Explore more! Make informative writing fun with tips and expert insights.