How do you teach students to write a great persuasive text?
It's easy to fall into the trap of thinking that all persuasive writing sounds the same – that formulaic five-paragraph essay that most of us learned at school – but it's so much more than that!
With the right techniques, a persuasive text can hook the reader and engage their emotions, surprise them or make them laugh, and leave them feeling inspired to take action or change their opinion.
Teaching your students to write a persuasive piece involves training them on the skills and techniques authors and writers use. You'll need to help them understand what great persuasive writing looks like and the skills writers use to create the biggest impact.
The Seven Steps chunking and skilled-based approach will help any new learner to improve and become masters of persuasion.
Free Persuasive Writing Resources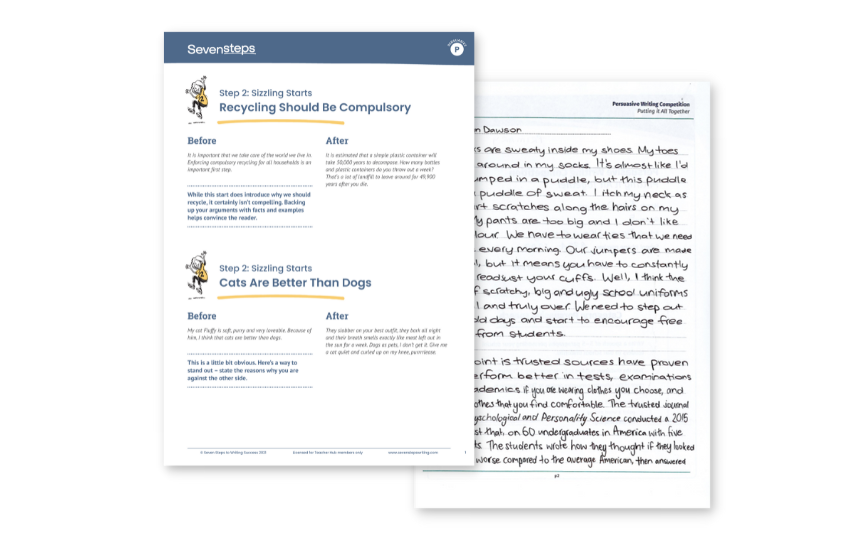 Writing samples and exemplars
See the difference the Seven Steps can make with student samples and discover how professionals use the Seven Steps techniques in persuasive texts.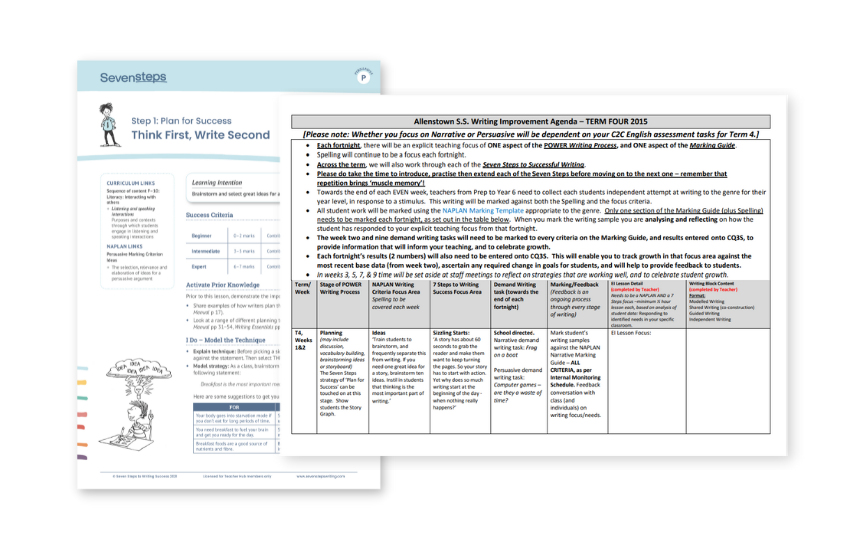 Planning for persuasive writing
Explore ready-made lesson plans, activities and planning exemplars to discover how to teach the key concepts behind each Step.
Each lesson plan includes relevant links to the Australian Curriculum and NAPLAN marking criteria, plus a learning intention and success criteria to assist with planning and assessment.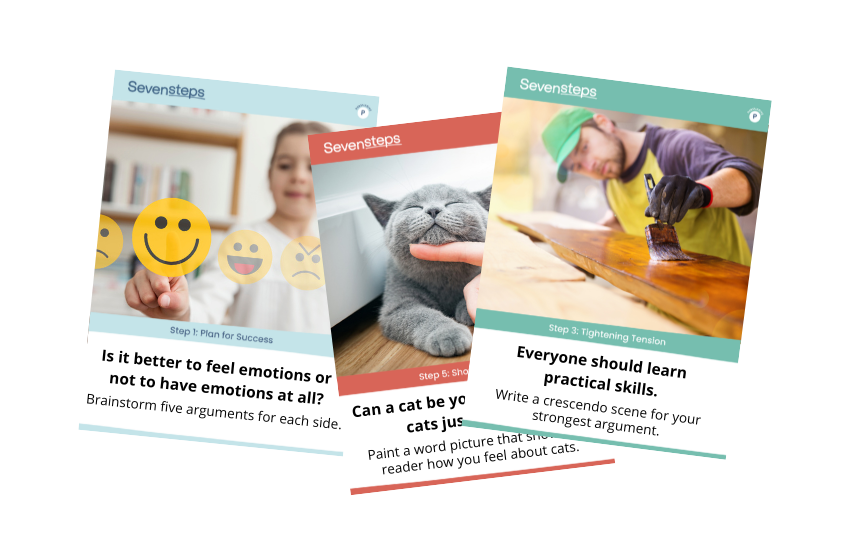 Persuasive picture writing prompts
Fun and quick writing practice to develop your students' writing and to get students' creative juices flowing.
Use them daily or weekly to build students' confidence in their persuasive writing and as a fun way to practise one Step at a time.
Comprehensive Step-by-Step resources
Transform persuasive writing

Persuasive Writing Manual
Packed with practical, time-saving classroom resources, this manual makes planning and implementing the Seven Steps just as fun as learning it!
Includes a user-friendly digital file, plus a photocopy and intranet licence for your entire school.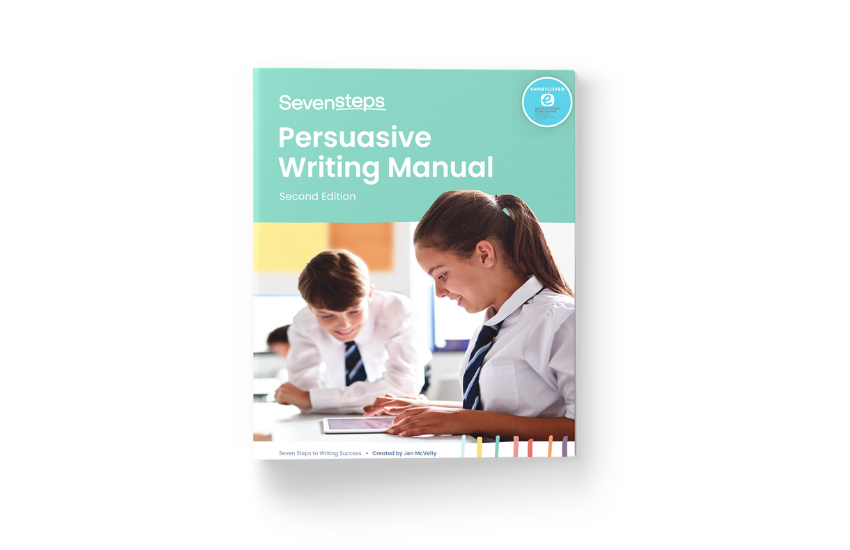 Teacher Hub: Persuasive Writing Course
Step-by-Step teaching modules to guide your implementation process. The Persuasive Writing Course in Teacher Hub gives you a clear pathway to learn, teach, apply and assess persuasive writing.
Discover how to get the creative juices flowing in your writing lessons and create unique persuasive texts.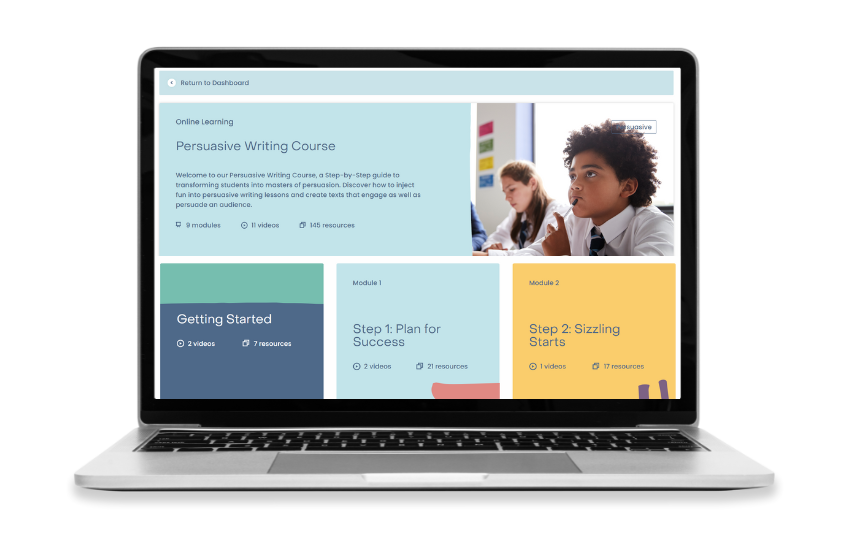 Teaching tips for Persuasive writing
Explore more! Make persuasive writing fun with tips and expert insights.