3 min
News
Admin SEVEN STEPS
We were totally overwhelmed by the number of entries to our Persuasive Writing Competition. We had almost 400 entries from 43 different schools, including schools as remote as Streaky Bay Area School and as far-flung as Aloutau International School in Papua New Guinea.
It has been a busy couple of weeks at Seven Steps HQ reading through the entries and arguing over our favourites. Well done to everyone who took part, it was a pleasure to read such high-quality writing from Year 2s right up to Year 8s.
A special mention to Applecross Senior High School, Valentine Public School and Aloutau International School, your students' work absolutely blew us away.
Student prizes
We found it so difficult to narrow it down to just one entry per category that we have decided to pick a primary and a secondary winner and runner-up for each. Here are the lucky winners…
Persuasive Speech
Students were asked to write a speech persuading their school leaders to ban school uniforms.
Op-ed
Students were required to write an op-ed piece about the recent climate change strikes.
Book review
Students were asked to write a review of their favourite book.
School prize
There were lots of schools with a huge number of entries including Allambie Heights Public School, St Justin's Primary School, Applecross Senior High School and East Adelaide Primary School; well done for such a huge effort from staff and students to coordinate that. However, the winning school with a total of 69 entries was Campbell Primary School in WA.
Just because the competition is over doesn't mean your students can't write on one of the above topics. To help students build towards writing a complete persuasive text, try this group activity for persuasive writing.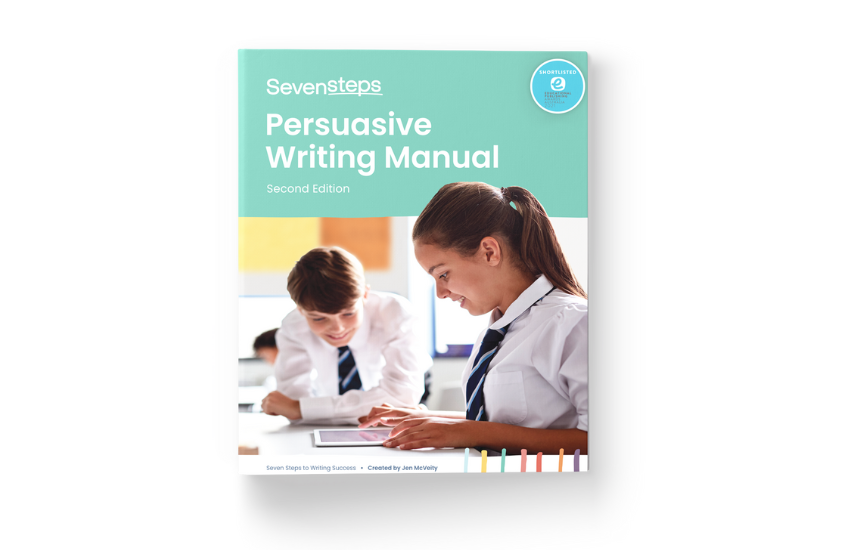 Teach students how to become great persuasive writers
Our updated Seven Steps Persuasive Writing Manual has everything you need to transform persuasive writing in the classroom, Step by Step.
It's packed full of brand new teaching resources to help you ignite your students' passion for persuasive writing.