'Creativity can – and should – be taught and practised'
Special feature – The Educator, 2019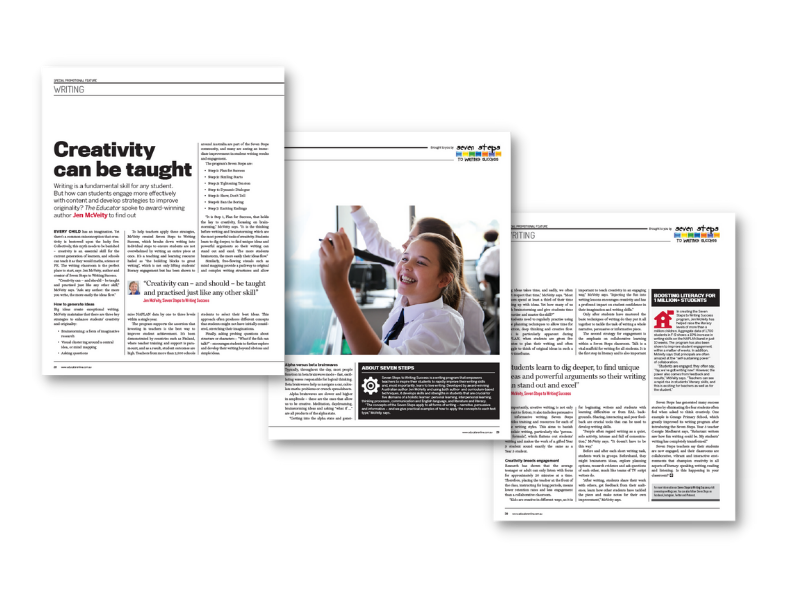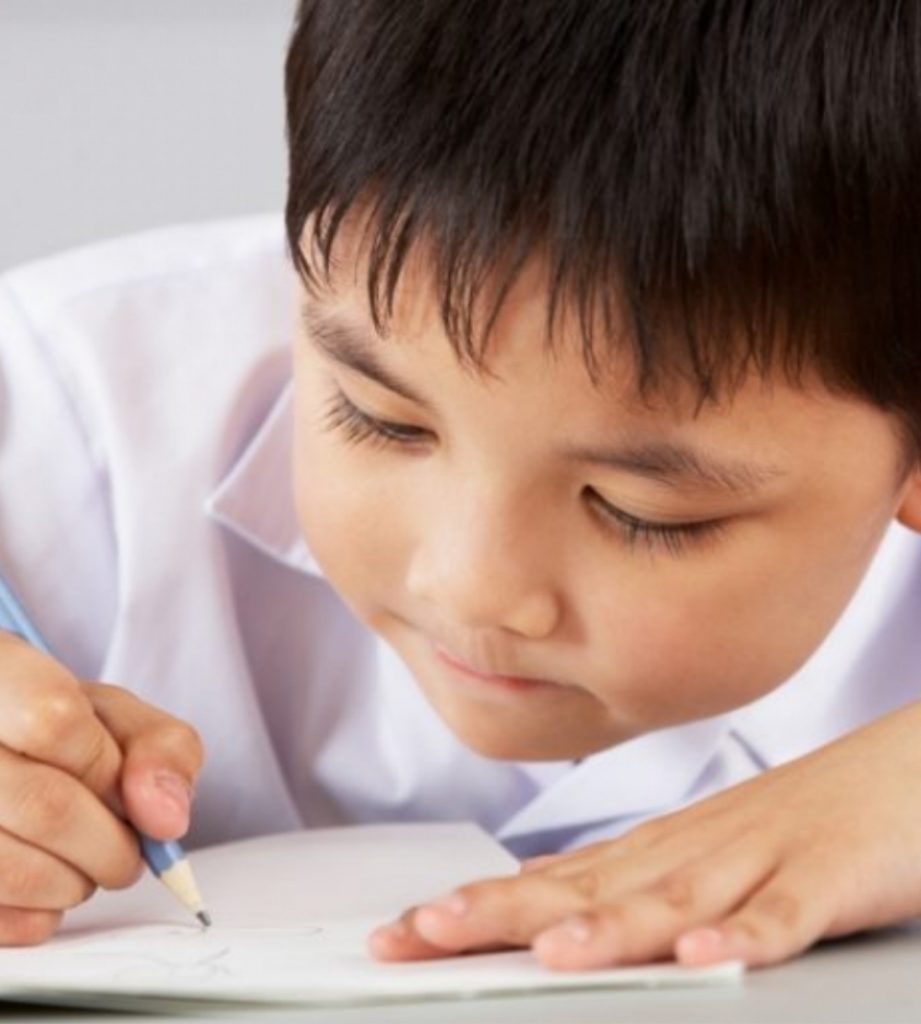 Article – Teacher Magazine
Improving student writing skills
South Australian primary school teacher Bec Drozdoff faced a challenge in her writing lessons. She had students with great vocabulary and capacity to speak, but when it came to writing, they could stare at their blank page for 20 minutes without writing anything at all. Learn how the Seven Steps helped her inspire great results.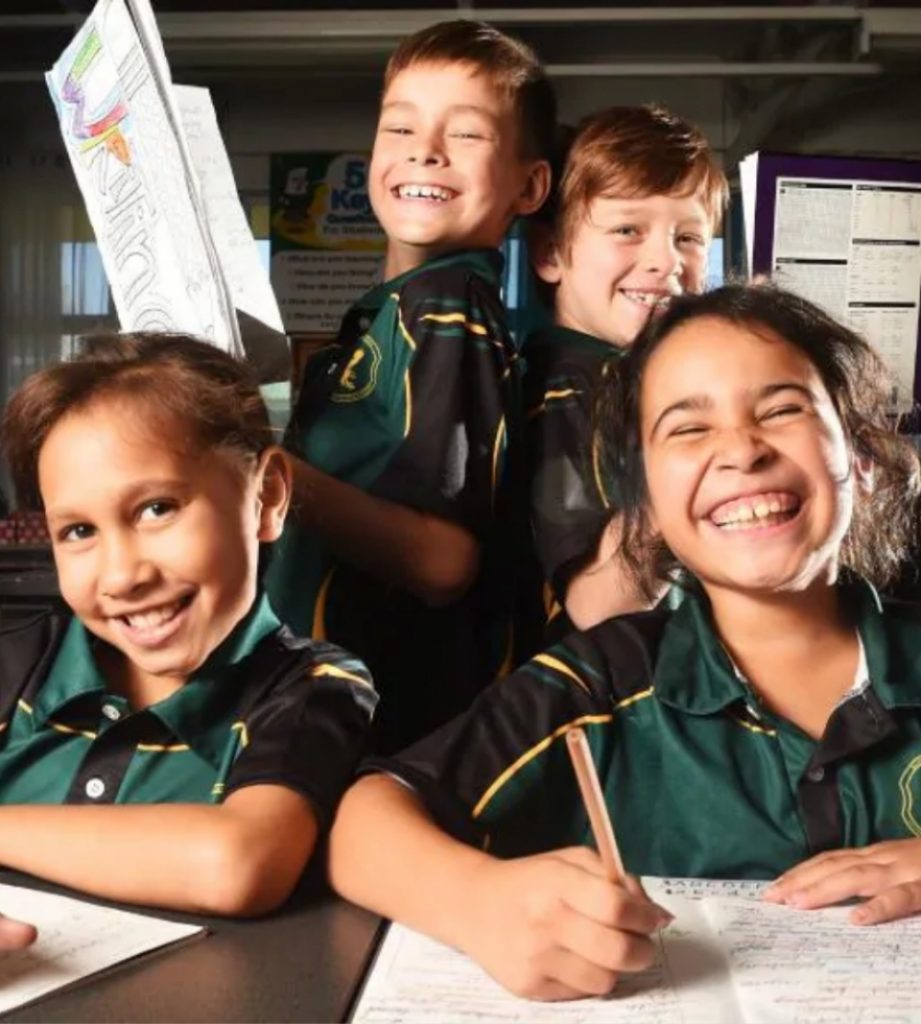 Article – Townsville Bulletin
One of the most improved writing results in the state!
A Townsville school with a high percentage of at-risk students has transformed from one of the worst-performing schools to one of Queensland's most improved.After implementing the Seven Steps, teachers transformed their school to significantly outperform the state in writing improvement between 2015 and 2017.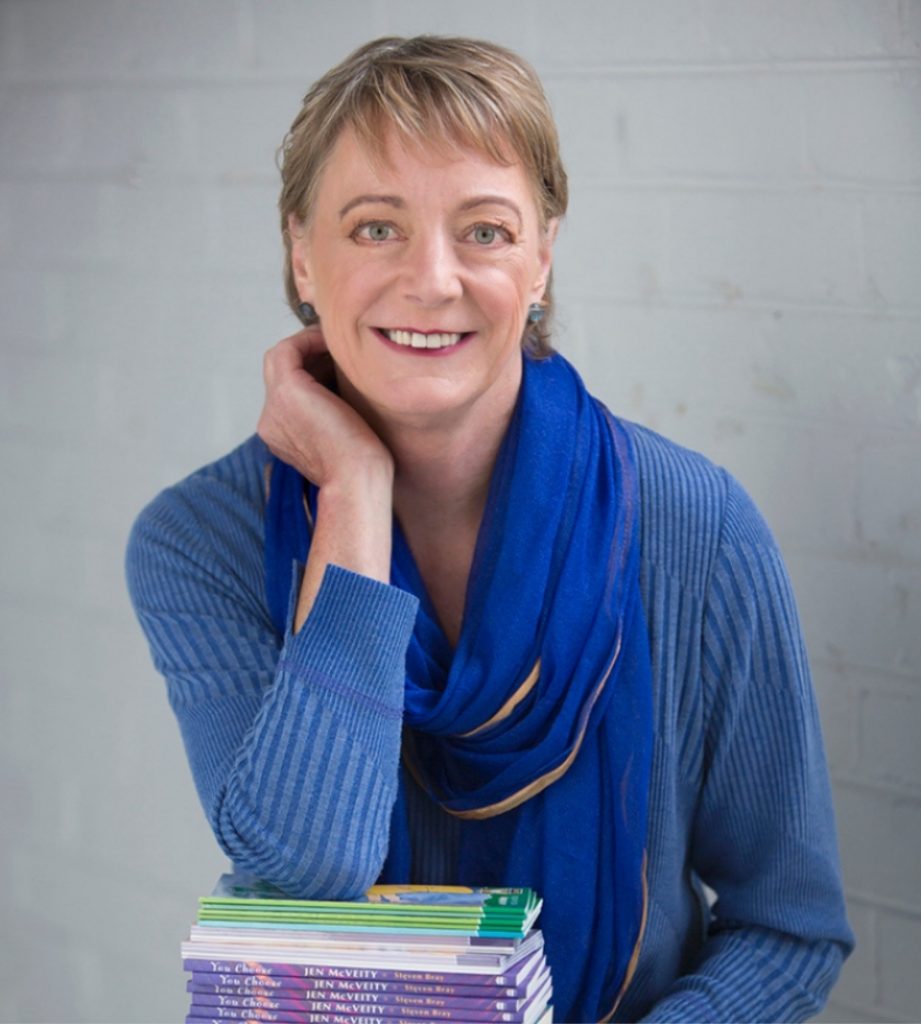 Article – The Educator
Teaching to write the right way
Jen McVeity, Founder and CEO of Seven Steps, talks about her passion for writing and her literacy program aimed at instilling the same passion in students:'People often regard writing as a quiet, solo activity, intense and full of concentration. It doesn't have to be this way. Collaborative classrooms are vibrant, interactive and include all four aspects of literacy.'
Award-winning author sits NAPLAN writing test
How does she go? | Article on Education HQ