Seven Steps to Writing Success founder Jen McVeity awarded Medal of the Order of Australia (OAM)
We are delighted to share the news that our founder Jen McVeity has been recognised in the King's Birthday 2023 Honours List for her service to literacy education as an author and publisher.
An author of over 20 books and former secondary teacher, Jen is passionate about helping students and teachers discover the power of writing. Back in 2004, she combined her skills, experience and writing expertise to create the Seven Steps, which has been supporting teachers and schools to improve writing results and student engagement ever since.
Upon learning of the award, Jen was both thrilled and humbled by this recognition of her life's work:
'This is absolutely incredible. Congratulations to everybody who has been awarded this huge honour. When I see the names, it's so inspiring – researchers, activists, climate advocates – all people with brave minds and generous hearts. I didn't set out to win medals, I just wanted to help kids write.'
But Jen is no stranger to awards. She already had an impressive list of achievements under her belt:
Churchill Fellow, Winston Churchill Memorial Trust
International Board Chair, Society of Children's Book Writers and Illustrators
Finalist, Telstra Business Awards
Family Award and Environment Awards for the Dreamcatcher series
Most Influential Educator – Australia
Australian Primary Publisher of the Year
For Jen, this latest honour demonstrates how even the smallest things we start can expand to have a massive ripple effect. Jen originally had what she calls 'the Big, Hairy Audacious goal' of helping one million kids to be confident writers and communicators. 'That sounded so impossible, I could never say it aloud,' she admits. 'But 19 years later, with the help of my amazing Seven Steps team, we've smashed that goal. We've reached 2 million children now.'
Jen's passion for education and her desire to make a difference to students and teachers is the driving force behind Seven Steps. Every decision we make, every piece of content we produce and every training session we run is inspired by her original vision.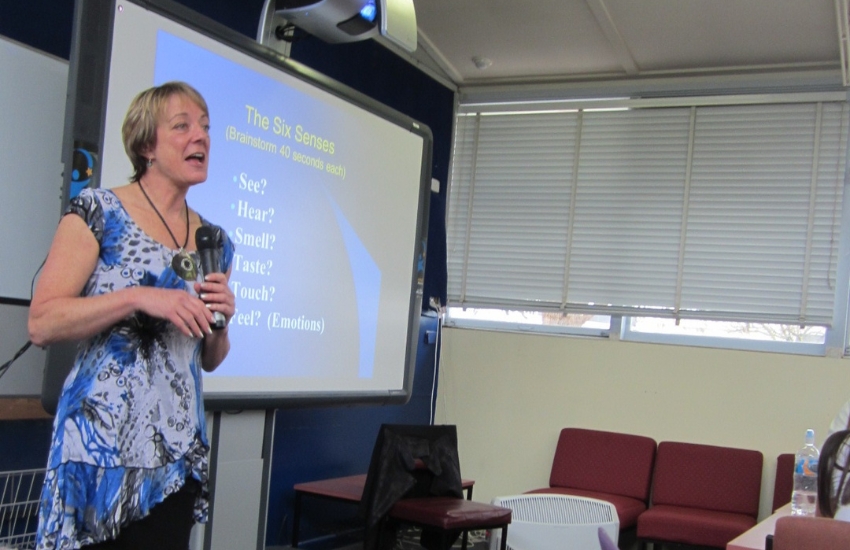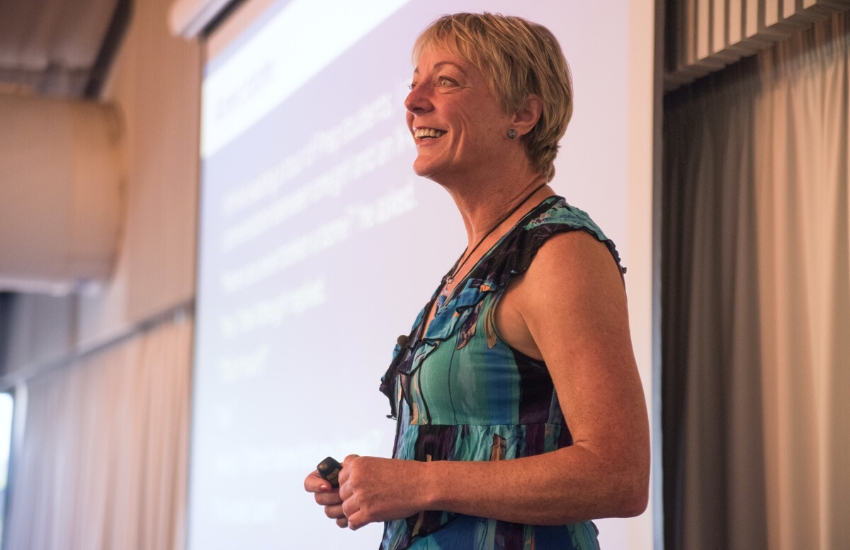 I didn't set out to win medals, I just wanted to help kids write.
'This is a fast-moving world, getting faster all the time,' Jen rightly observes. 'People need to be creative and above all, communicate well. Students in our schools need writing so they can thrive not just in their work but in their personal lives too.'
Now more than ever, our students need the skills of thoughtful planning, creative thinking and effective communication. And Seven Steps – the program Jen created almost 20 years ago – delivers these skills in spades.
Visionary, change-maker, influencer – we have much to thank Jen for. Which is why this formal recognition of her incredible contribution to literacy education is so well deserved.
What's next, you might be wondering. Well, not one for resting on her laurels, this is just the beginning for Jen. Her next goal is to transform writing for life – not just in Australia, but across the world. 'That's a legacy I want to leave. That's what I'll keep working on.'
So, watch out world … Jen McVeity OAM is turning her brave mind and generous heart to you next!