Join the community
With over 15,000 members and 650 schools, Teacher Hub is Australia's most popular online hub to access everything you need to teach writing.
'Teacher Hub is an outstanding world-class teaching resource. The resources are better than anything I have seen in education!'

Try it for free!
Try Teacher Hub for free and find out how to learn, teach, apply and assess the Seven Steps to transform student writing.
I love the fact that Teacher Hub is just that – a Hub. It is broad in scope, providing training, videos, PowerPoints for classroom use as well as unlimited resources.
– Dawn Veary, Lead teacher, Margaret River Primary School
Sign up today
14-day free access
Trial
Obligation-free trial of Teacher Hub.
No credit card. No worries.
Show package details
Hide package details
Annual subscription
Essentials
12-month subscription to Teacher Hub. Individual and school options available.
Show package details
Hide package details
Take a guided tour of Teacher Hub
Learn, teach, apply and assess the Seven Steps with ease. There is so much to explore on Teacher Hub, let us show you around!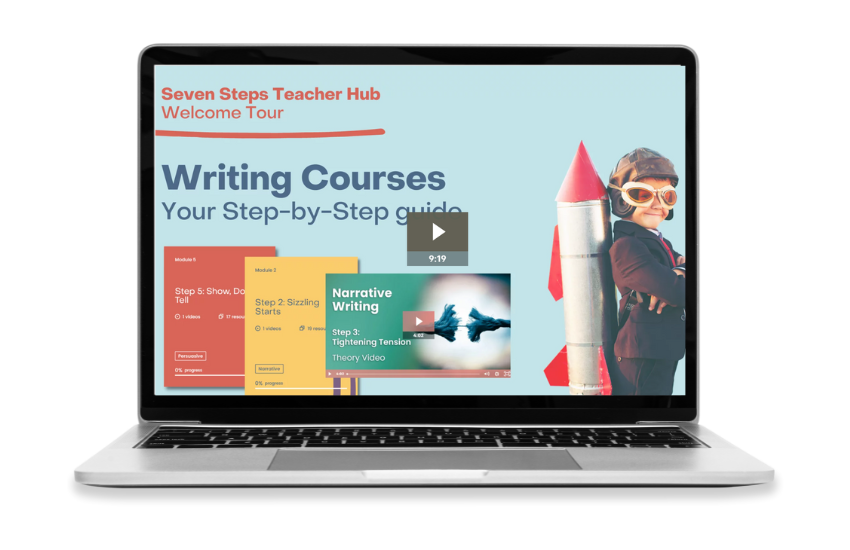 Your teaching companion to inspire great writing
With in-depth online writing courses and over 600 ready-made activities, teaching resources and videos, Teacher Hub can make lesson planning quick and easy!
Unlock your free trial today to access resources to learn, teach, apply and assess the Seven Steps. See what's included >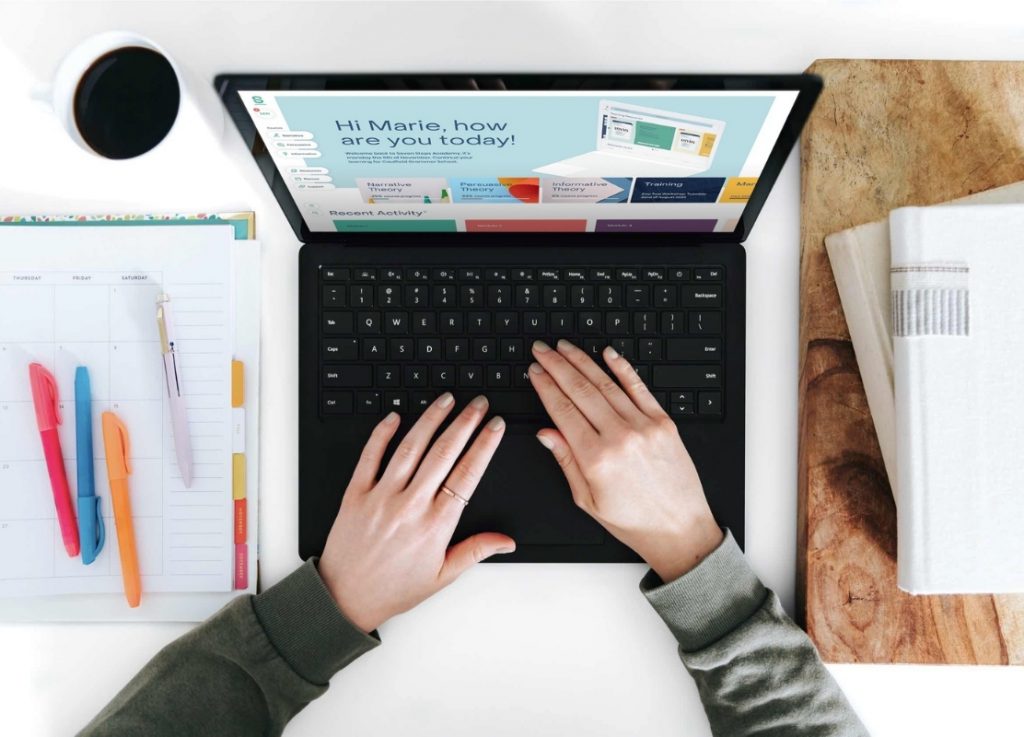 'The resources save our teachers so much time and are exactly what we need. Thanks for making teaching writing so much easier and fun. Yes, fun!'
'The resources are valid and valuable as well as being easily accessible. Through the use of the resources, children are encouraged to think more creatively.'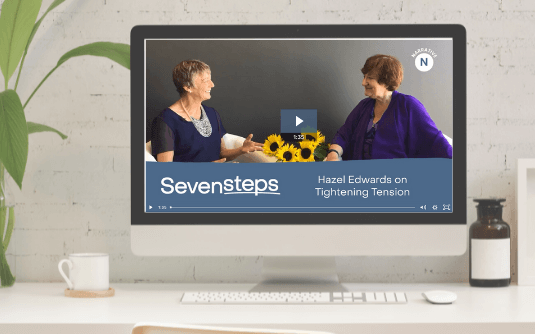 Created by experts!
Built by expert educators and authors to guide you in teaching writing in your classroom or school.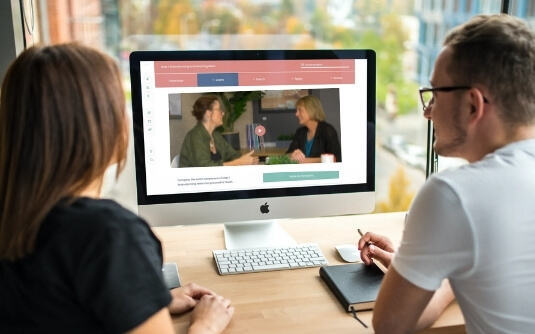 Teach with confidence
Expertly designed teaching courses, lesson plans and activities – making it easy to implement the Seven Steps.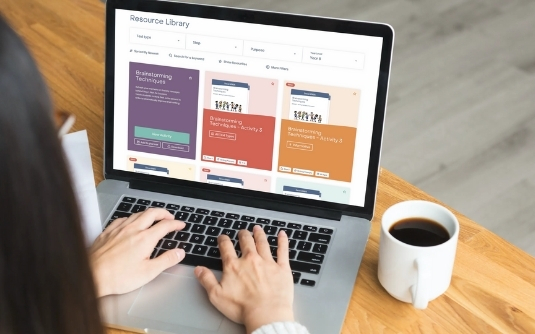 Maximise your time!
Simple and user-friendly layout to optimise your learning, planning and teaching time.
The students find the activities engaging and I really like the resources and having the Steps broken down easily for students. 

Teacher Hub helps me easily teach each Step and gives me ideas to run a quick Action Activity as a warm-up.

Jodie Stucki, Warragamba Public School
I love the step-by-step structure in delivering each writing text type and the easy to access activities and videos.

– Olivia Cook, Berwick Lodge Primary School
Get started with confidence
Writing Courses
Your ticket to confident and stress-free teaching.
The Writing Courses provide on-demand training, straightforward implementation advice and easy access to the core classroom resources all in one place.
Teacher Hub offers the following online teaching guides:
Narrative Writing Course
Persuasive Writing Course
Informative Writing Course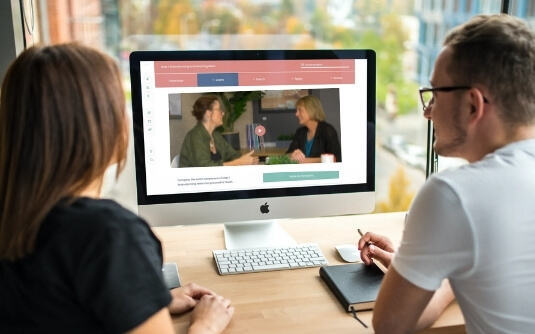 Learn anytime and anywhere
Access the support you need, when you need it with short and engaging online videos covering the key techniques of each Step!
'I love the fact that I can go back to any of the teaching videos and watch them again. The support materials are also very useful and practical.'
A lifetime of activities
Resource Library
Over 600 teaching resources dedicated to transforming student writing!
Easily find what you need and save your favourites.
In your very own teaching library for writing, you can access:
Lesson plans
Classroom PowerPoints
Action Activities
Writing prompts
Writing graph templates
Assessment tools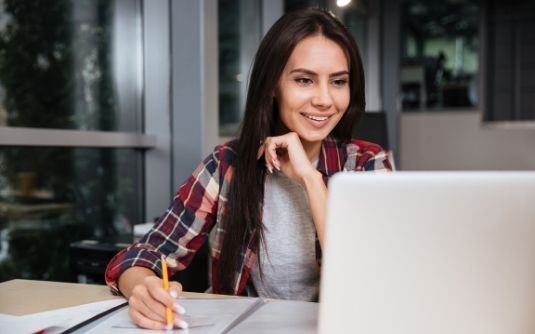 Improved search functionality
Find the teaching resources you need with ease with improved filters and keyword search results.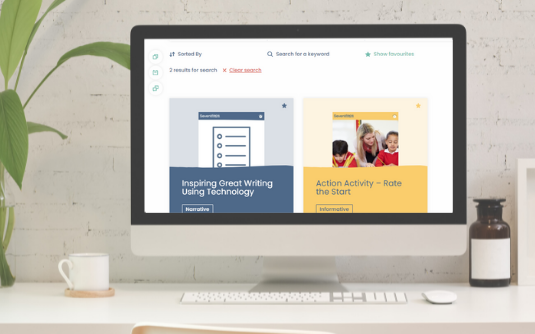 Easily find your favourites!
Found an Action Activity your students love? Use the favourites feature to find it when you need it, in a flash!
'Hands-on, practical & time efficient activities to engage students in writing.'
Organise with ease
Classroom Planner
Brand new to Teacher Hub, the Classroom Planner will quickly become your essential teaching tool.
Plan daily lessons for the whole term and add all the teaching resources you need for easy access in the classroom!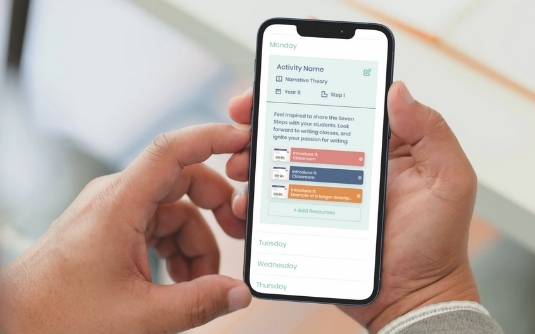 Plan ahead and review your lessons
Plan daily lessons and add all the teaching resources you need for easy access in the classroom.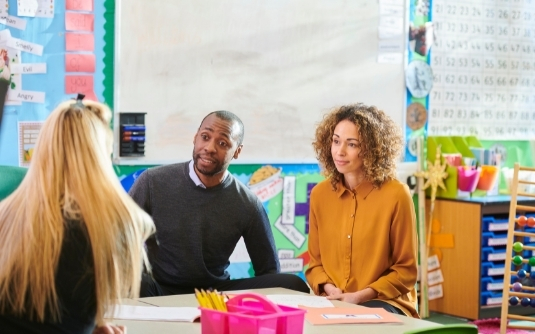 Collaborate and Inform
Print out your Seven Steps Classroom Planner with ease and share your plans with colleagues or parents.
'Invaluable in up-skilling our staff with the tools to use Seven Steps in the classroom.'
Ready to join the Hub?
Seven Steps Teacher Hub has three account levels: Starter, Trial and Essentials. Each level unlocks access to an increasing number of features and resources.
12-month subscriptions
Made by teachers for teachers
Sign up today and unlock complete access to Seven Steps Teacher Hub.
Transform your classroom into a hive of activity and learning with classroom-ready lessons, templates, writing prompts and more.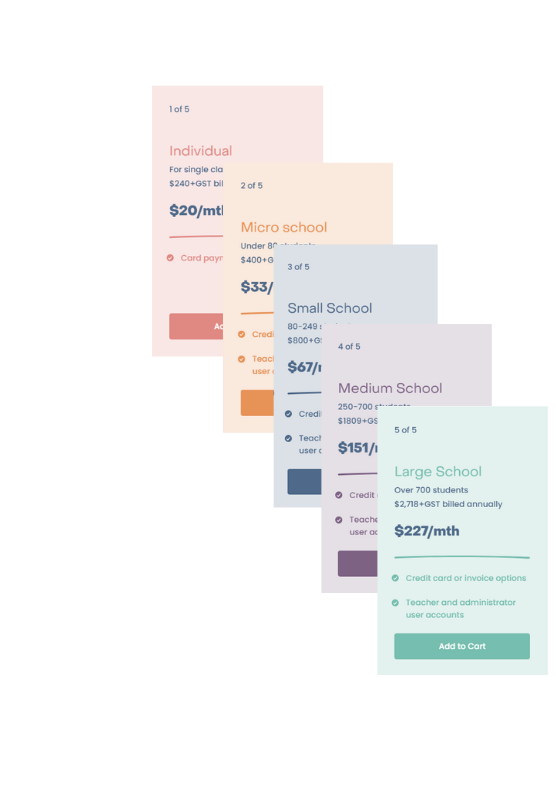 My 'go to' for all writing activities, Teacher Hub supports our whole school approach to writing and ensures we all use the same language with students.
Bunbury Primary School (WA)
I love the resources on Teacher Hub! They are so helpful when introducing a new Step, it has significantly reduced my planning time.
Frequently asked questions
I'm not sure if I have an account?
Seven Steps Teacher Hub has three account levels: Essentials, Trial and Starter. Each level unlocks access to varying amounts of resources and permissions. View the Teacher Hub Account Levels
I've previously done a trial or had a membership for Seven Steps Online, but I'm intrigued by Teacher Hub. Can I do another trial?
Absolutely! Teacher Hub has lots of new and improved features, and we don't want you to miss out on exploring them. Click the 'Begin your free trial' button above to get started. No credit card needed!
I already have a subscription to Seven Steps Online – does that mean I have a Teacher Hub subscription?
Yes. All members with an existing Seven Steps Online subscription – whether as an individual or as part of a school licence – will automatically be transferred over to Teacher Hub. You should receive an email with a link to click on to set up a new password and explore your new and improved subscription!
Are there any discounts if I buy Teacher Hub with training or a Tool Kit?
Yes. Bundle a Teacher Hub School Subscription with a Seven Steps Tool Kit and save at least 20% (over 40% if you've recently attended training!). Check out the Tool Kits here.
In addition, if you book a spot in Workshop One (Online), you'll also receive a 3-month subscription to Teacher Hub.
How is Teacher Hub different from the Seven Steps Tool Kit?
While Teacher Hub contains everything you and your school needs to unlock the power of the Seven Steps, the Tool Kits and Manuals offer another option for teachers who prefer things in hard copy.
One of the most important things when implementing change in a school is to make it simple for each and every teacher. The printed resources offer a way for those who prefer to quickly find resources, activities or lessons from a hard copy book. However, these resources are specifically designed to supplement Seven Steps training or Teacher Hub theory videos rather than providing development for teachers.
We're also dedicated to continuing to provide valuable content to our members. As we continue to try, test and discover what resources teachers like, we will continue to develop more and more of those resources for Seven Steps Teacher Hub.
What's new in Teacher Hub?
Our refreshed, rebranded and renamed version of Seven Steps Online is here, and it's called Teacher Hub!
As Seven Steps Online has grown, we have listened to feedback from members and made some major improvements to the platform, including:
Step-by-Step teaching guides – the Narrative, Persuasive and Informative Writing Courses have been restructured to give you a clear and simple process to follow and master each Step!
Finding the right resource is now faster and easier – the new and improved Resource Library has better search and filter resources, plus you can favourite any of the 500+ resources.
Create lessons in a few clicks with the brand-new Classroom Planner! Easily add the resources you love from the Resource Library or writing courses to create your own customised planner to build a week or a term's worth of lessons.
Gain greater control and visibility of your Seven Steps journey! See the training you've completed, download your workshop certificates, track your progress in Teacher Hub and check if your school has a Tool Kit.
Plus, administrators of school subscriptions can quickly add and remove access to teachers.
Ready to transform student writing? Try Teacher Hub for free.
Unlock Teacher Hub for 14 days!