It's NAPLAN prep but not as you know it!
Breathe easy, you're covered for NAPLAN with this series of practical and fun resources. You'll find everything you need to maximise your time and impact in the lead-up to NAPLAN.
What you'll get
NAPLAN Writing Success is jam-packed with resources!
What's included?
Resource Packs
Video Guides
Teacher Notes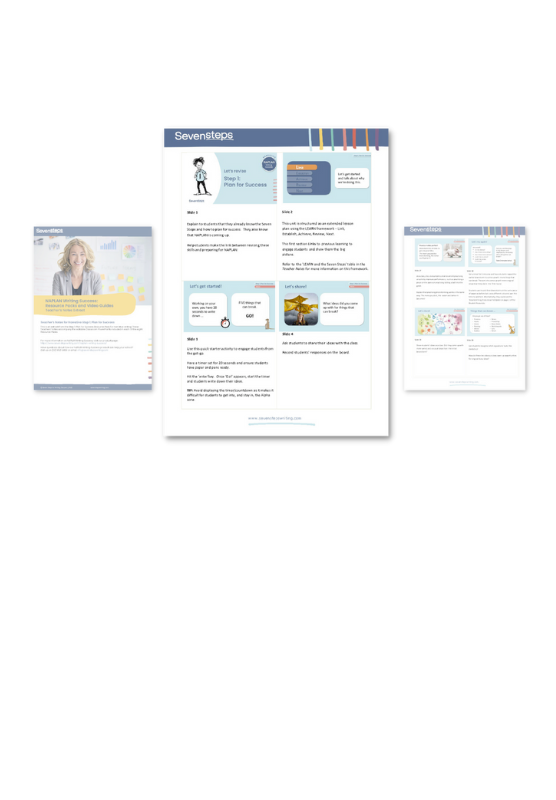 Sample the Narrative Step 1 Lesson Notes
Don't teach to the test.
Teach great writing.
Develop skilled and confident writers, not just for NAPLAN, but for life.
NAPLAN values good writing. You don't need to sacrifice your long-term Seven Steps teaching plans for short-term results.
I liked the accessibility and having ready-to-use resources that were engaging! Having NAPLAN focused activities with the marking criteria in mind was very helpful.
The slides made it very easy to run through the core Steps. Definitely saved a lot of time and the students benefited through this revision.
The PowerPoints in particular and the lesson ideas were great! It saved time in planning.

Plan for success
Our detailed revision plan guarantees effective and efficient preparation for NAPLAN in both narrative and persuasive writing.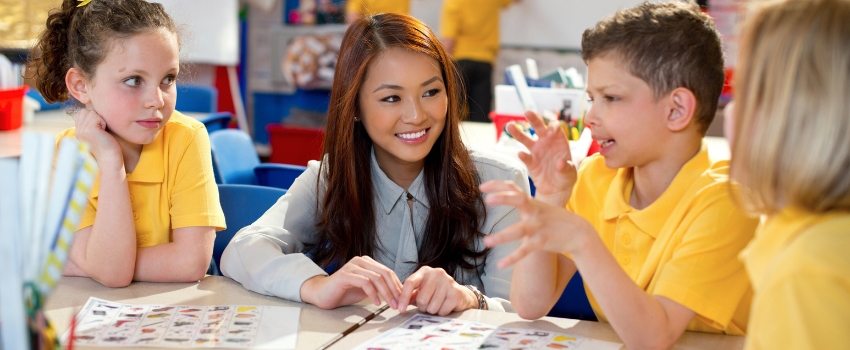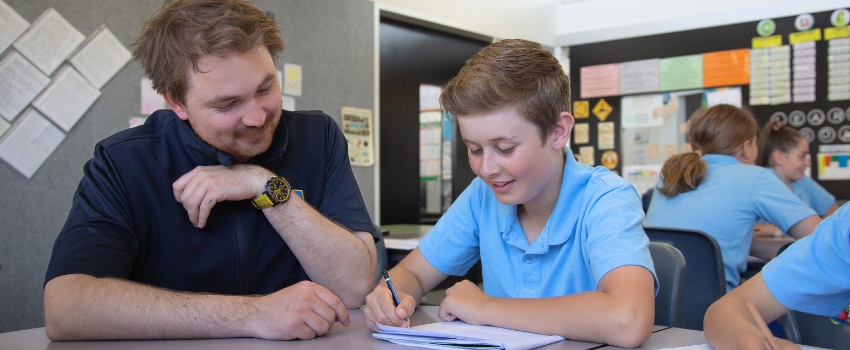 Maximise your time
We've done the thinking, planning and resourcing for you so you can focus on what you do best – teach!
Flip the focus to FUN
Seven Steps classrooms are full of enthusiasm, engagement and collaboration. Learn how to keep that winning formula when preparing for NAPLAN.
FAQs
Do I have to have learned the Seven Steps to buy this?
Yes, this is a set of revision video guides and resources, so is suited for teachers who have learned the Seven Steps and taught them to their students.
How long do I have access to the video and resources?
Is there a recommended preparation time leading up to NAPLAN?
Whilst schools approach NAPLAN in many different ways, we recommend that you spend at least four weeks revising the structural Steps for each text type – so eight weeks in total to cover narrative and persuasive text types. You can adapt our suggested approach to fit with your scope and sequence and curriculum planning documents.
Can I share it with my whole school?
Yes, you can! When you purchase it, your whole school gains access to all materials. 
When we have received your order, all teachers currently linked to your school in Teacher Hub will be emailed with details on how to access it.
If there are teachers at your school who don't currently have access to Teacher Hub, it's easy for your school's Teacher Hub administrator to invite them (and remove old ones). 
Once your school's administrator is logged into Teacher Hub, they simply need to go to their account page (click on your initials on the top left-hand side of the screen). Then click on the My School tab. There, they can invite teachers from your school to join. You can also remove teachers who have left the school.
Do I need a paid Teacher Hub subscription to access the materials?
No. By purchasing anything with the Seven Steps, you automatically get a Starter account with Teacher Hub. Simply log in with the email and password you used when you placed your order. Forgot your password? No problem, simply click on the forgot password link on the login screen and you can create a new one.
In addition to NAPLAN Writing Success, your free Starter account also gives you access to over 50 free resources in Teacher Hub. You can learn more here.
If you have a paid Teacher Hub subscription (Essentials), there is an in-depth NAPLAN Insights page that you can also access.
How do I access the video and resources?
You will receive an email with a link to access the Resource Packs and Video Guides. We recommend you bookmark this page so you can quickly access everything you need in the lead-up to NAPLAN.
Otherwise, go directly to Seven Steps Teacher Hub and from the dashboard, click on the small Products tile or the Products link in the hamburger menu. Look for the NAPLAN Writing Success tile on the Products page.
What does my licence include?
When you buy NAPLAN Writing Success, your purchase includes a digital and photocopy licence for use in your school only. This is a single school and single campus licence only. You are not permitted to pass these valuable resources to anyone else. You do have permission to put the resources up on your intranet so they can be downloaded by teachers in your school. However, please ensure this is a secure place that can be accessed only by your teachers. Thank you for your support.
What year levels are covered?
With NAPLAN moving to March, all teachers from Years 2 to 9 now play an important role in building student confidence and preparing them for NAPLAN.
Therefore, these resources are designed to be used with students in Years 2 to 9. The Classroom PowerPoints and Student Resource packs include  'taking it further' activities that can be used to cater for different ages and stages. 
So that you can further adapt the materials to fit the needs of your students, the Classroom PowerPoints are also editable.
Does this cover both narrative and persuasive text types?
Yes, there is a series of Resource Packs for both narrative and persuasive text types. 
How long does it take to teach the Classroom PowerPoints?
This will depend on the age and stage of the students in your class. We suggest about a week per pack. There is a 4-week revision plan provided for each text type in the corresponding Teacher Notes.
Are the PowerPoints editable?
Yes, the PowerPoints are editable so they are easy to adapt to suit your students' needs and your context.
How do I use the resources if my students are new to the Seven Steps?
NAPLAN Writing Success is designed to be used with students who have already been taught the Seven Steps. It can be used to supplement existing Seven Steps resources from Teacher Hub and our Narrative and Persuasive Writing Manuals to prepare for NAPLAN. 
However, as we don't run through the Seven Steps theory in great depth as part of these revision lessons, previous knowledge and understanding of the Seven Steps techniques are required.
How do I know which NAPLAN Marking criteria are covered in the Resource Packs?
The Teacher Guide contains a number of tables that outline where the Seven Steps and NAPLAN Marking Criteria overlap, so it's easy to see at a glance which skill or skills are covered in each Resource Pack. The Classroom PowerPoints also contain flags to highlight the NAPLAN criteria being addressed as the lessons unfold.
I have a Seven Steps Teacher Hub Essentials membership. Is this included? How is it different?
No, NAPLAN Writing Success is not included with your Teacher Hub Essentials membership.
The videos and resources in NAPLAN Writing Success are different from what's on Teacher Hub. Teacher Hub resources are designed to help you teach the concepts, whereas the NAPLAN resources are designed to help you revise the concepts with students and make sure they understand how to use what they have learnt when they tackle the writing task.
Will NAPLAN Writing Success be suitable for my secondary classroom?
Yes. NAPLAN Writing Success will be very beneficial for your secondary classroom.
The Resource Packs will help students to revise the Seven Steps theory they have already been taught and the Taking It Further section in each pack extends and builds on the knowledge and skills required by the NAPLAN marking criteria.
For secondary students, you may find that the first part of the Resource Packs can be covered more quickly and more time can be spent on the additional practice prompts found at the end of each unit.
Will NAPLAN Writing Success be suitable for my early years classroom?
NAPLAN Writing Success is suitable for the early years classroom from Year 2, IF students have already been taught the Seven Steps.
The series is designed to help students to revisit and revise the Seven Steps to help them to prepare for the NAPLAN writing test, it is not designed as a way to introduce and roll out the Seven Steps in the Early Years classroom.
While the Teacher Notes include a 4-week guide for revision, you may find that you'll need to extend that timeline for your younger students.