3 mins
Classroom Activities
Admin SEVEN STEPS
Five Minute Photo Fast Starts
The Five Minute Fast Starts exercise has gone viral and about 98% of teachers coming to our workshops have already heard or used it. They love it!
Here's a different take on that very popular activity.
Many kids are visual learners… particularly boys.
So the new challenge is this: Write five Sizzling Starts for five photos.
Action Activity: Five Minute Photo Fast Starts
1. Form students into teams of 3-5.
Every team is responsible for running the Five Minute and Five Photo Challenge for the day. Which means they have to:
Source photos to show to the class.
Decide on the final five.
Need some inspiration? Try these photos:
(Click each photo for a larger version)
2. Get the timer ready. Run the photo Sizzling Starts activity.
Write five Sizzling Starts in five minutes. One start per minute.
The National Curriculum strongly emphasises verbal scaffolding and interaction. So at the end of the activity, ask students to share their Sizzling Starts in their teams. Ask them to pick the best Start for each photo.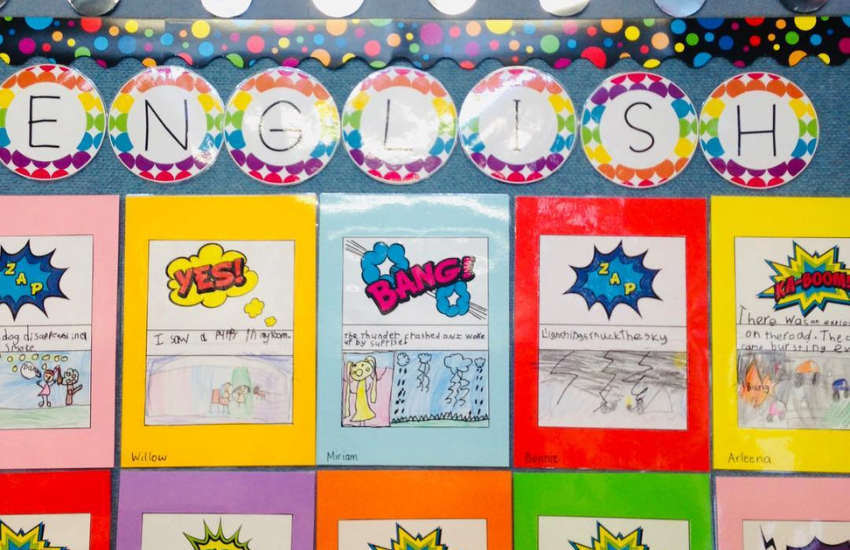 3. Repeat the activity every day!
Don't forget that repetition makes muscle memory. Think sessions per week, sets per session and reps per set.
If you want to get synergy between other classrooms, students can share their Starts on your intranet or create a Sizzling Starts board in your classroom or in the corridors of your school.
More ways to improve students' Sizzling Starts
1. Don't forget The Five Secrets!
Do you remember the Five Secrets to Teaching Great Writing mentioned in your Workshop One: Seven Steps to Transform Writing?
Chunking
Repetition
Think first – write second
Verbal is vital
Consistency
These key principles of teaching are the secret to what makes a successful Seven Steps classroom.
2. See the difference the Seven Steps can make
Model how to improve a piece of writing using the Seven Steps techniques with Before and After Writing Samples. These samples include annotations using the Seven Steps terminology to provide actionable feedback to students.
3. Use the other Steps in your Sizzling Starts
As your students' writing improves and their understanding of the Seven Steps advances, the next challenge is to use different Steps together. That's the wonderful versatility of writing to engage the reader.
Remember that Slum Dog Millionaire starts at the tension scene of the three questions and then backtracks. This can be done by starting with the action and back-filling or starting with the end of the story entirely and 'circling back' to the beginning.
Check out these Sizzling Starts, and see how they incorporate many of the other Seven Steps techniques as well.
*Only encourage incorporating other Steps to Sizzling Starts after students have mastered that particular Step.
Step 3: Tighten Tension
The sexiest man on the planet, George Clooney, was just five metres away. I was trying to take photos, trying to look cool, OMG, OMG he was walking right up to me!
Step 4: Dynamic Dialogue
"No. No. NO! Are you insane? I'm not jumping out of a plane!"
"You'll love it," said my tandem instructor.
Was he kidding?
Step 5: Show, Don't Tell
The music was blaring and I was sweating and panicking in lycra ten metres high in the air. There were over 300 people on the ground, looking up, clapping, and expecting miracles.
The miracle was that I was not going to throw up on them or back out.
An announcer in over-excited tones was saying my name, but the thumping in my heart and the drumming in my ears was the loudest thing I could hear.
Workshop One: Seven Steps to Transform Writing
Your perfect start to teaching the Seven Steps
Learn how to break down writing and build up student confidence.