5 min
Success Story
Admin SEVEN STEPS
In just one year, Grange Primary School in South Australia has transformed their writing program, developing passionate, creative award-winning writers!
Grange students performed over and above all expectations in this year's City of Charles Sturt 'Mayoral Make a Book Literacy Challenge'. Of the 650+ entries from students across the municipality, 23 of the 40 shortlisted prize winners hailed from Grange Primary School.
"When I found out that five of my students had won an award in the 2018 'Make a Book Literacy Challenge', it was truly an amazing moment. I'm so incredibly proud of all of my students," Georgie Medhurst (Year 3 Teacher) proudly recollects.
"Two of those winners had been finding school and writing a challenge, so for those two in particular, it was an extra special moment for them and their families. The absolute highlight was attending the awards night and seeing my students' big smiles when they were presented with their awards."
It's an outstanding achievement and testament to the hard work and passion displayed by Grange's teachers over the past year.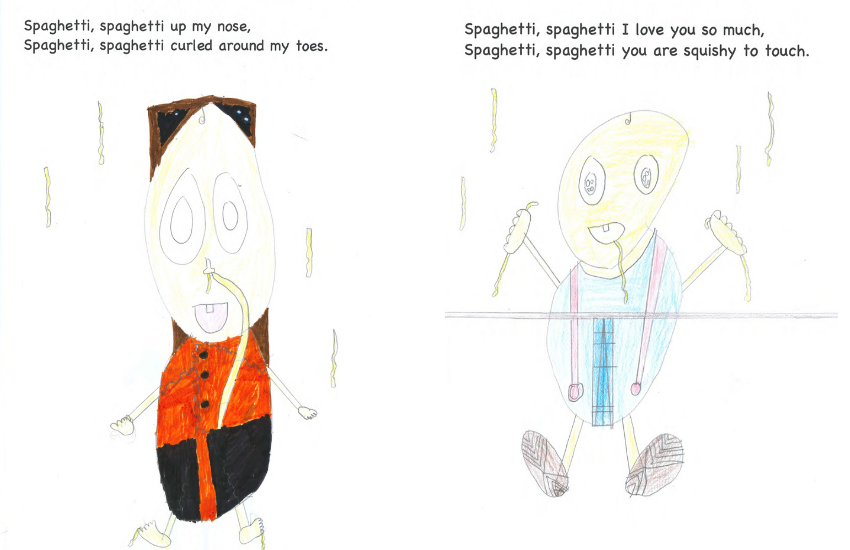 Year 4 students, Rocco and Alfie were two of only three students asked to read their text aloud. Rocco and Alfie read "Spaghetti, Silly Spaghetti" to the audience of about 200 people.
"They did an amazing job and did Grange Primary School proud as did all the students from Grange that entered the literacy challenge," said Principal Grant Small.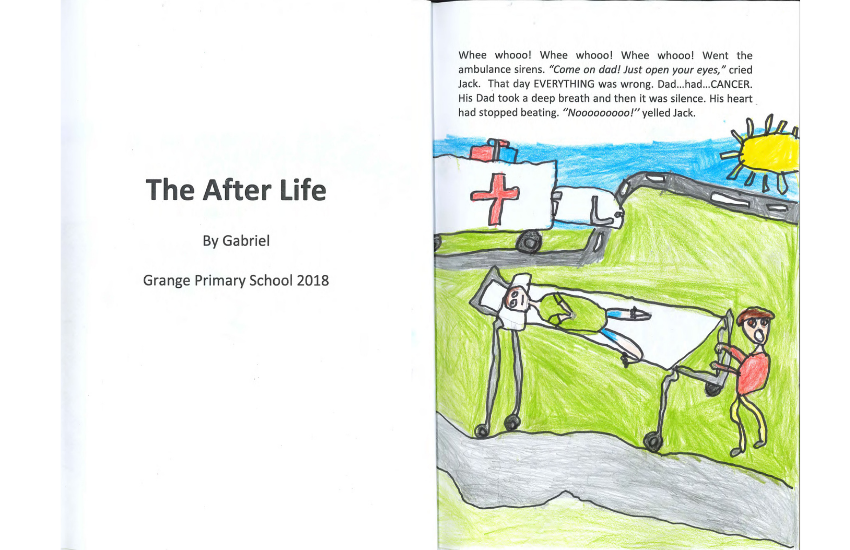 It's been an impressive turnaround for the school.
Medhurst recalls the collective groans across the classroom whenever she would dare utter the words 'writing'. But since rolling out the Seven Steps, writing has turned into one of their favourite subjects at school.
I HATED writing at the start of the year!! This year I am more confident, and I like writing now. Writing is one of my favourite subjects! 
– Tate
How did it happen?
Some of the core concepts of the Seven Steps were crucial to the change:
Chunking
Focusing on writing every day
Students sharing their writing with each other
Reading out loud
Engaging students with technology
"At the beginning of the year, their story starters always seemed to start at the beginning of the day or 'a long time ago' and fizzled out by the second paragraph with ideas that didn't link. Once I introduced the Seven Steps activities, those reluctant writers saw how fun writing could be! My students' writing has completely transformed because of the Seven Steps. It offers a broad range of activities that I can implement straight away into my classroom."
Medhurst keeps things simple for her Year 3s, focusing on just one Step at a time (or 'chunking', a core concept taught at Workshop One: Seven Steps to Transform Writing) and using fun and interesting ways to integrate writing.
She starts each day with Five Minute Fast Starts (a much loved Seven Steps Action Activity) – using text or picture writing prompts. She makes sure to allow time for students to share their ideas with each other and uses iPads for visual inspiration and so students can record their writing by reading it out loud.
Her students now have the confidence to write, share their work and review their sentences to make sure they make sense. It's also enhanced her students' expression and fluency when reading their stories. Students are now completing entire stories because they know how to plan and construct a text. Best of all, they're excited about their ideas!
I think writing is fun and I have really enjoyed writing this year compared to last year. The exciting endings have really challenged me to write things other than 'The End' and 'To be continued." 
– Ryley
Principal Grant Small credits his staff who were the ones to introduce the Seven Steps into their classroom this year. He has been impressed with the outcomes delivered from his teachers using the Seven Steps writing techniques and resources.
"The framework to scaffold learning has been invaluable for teachers and the Seven Steps has provided a consistent language and common practice in the school across multiple year levels," said Small.
'When I reflect on what their quality of writing was like at the beginning of the year in comparison to now, the transformation is huge!'
– Georgie Medhurst, Year 3 Teacher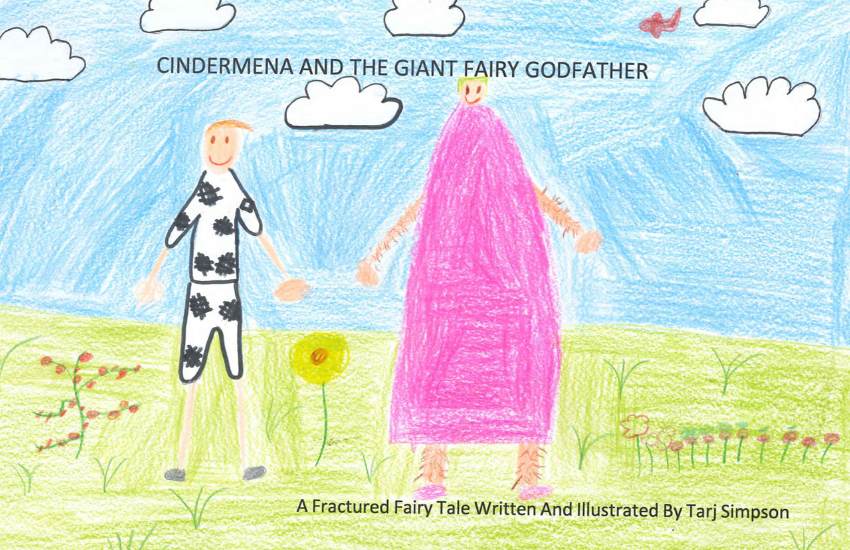 The future looks bright for Grange's writing classrooms. After getting trained in the Seven Steps, both teachers and students are now excited and motivated about writing. The school is developing a common writing language across year levels and now have a clear and simple structure to teach writing.
Thank you to Grant Small and his team at Grange Primary for allowing us to share their success, your students' transformation is inspiring.
Want to share your success?
If your school has been using the Seven Steps and you would like to us to feature your class or school's transformation, contact us to arrange a chat. We love hearing from Seven Steps teachers!
Workshop One: Seven Steps to Transform Writing
Your perfect start to teaching the Seven Steps
Learn how to break down writing and build up student confidence.