5 min
Classroom Activities
Admin SEVEN STEPS
It seems one of the few certainties during these uncertain times is that online teaching is our new best friend. Whether you're teaching some of your lessons remotely, or the entire curriculum, there are many adjustments as we navigate this method of communicating with students.
At Seven Steps, we value collaboration and communication in the writing classroom – and this doesn't have to change if you're teaching online!
We'd love to make your lives a little easier right now, so here are some tips to help you keep up the collaboration and engagement in your writing lessons, during these online times.
1. Use chat forums
Use whichever online teaching/video platform you prefer, such as Google Hangouts, Zoom or Microsoft Teams to communicate and stay connected with your students and even parents.
2. Share a live Google Doc
When you share a Google Doc, you can see students working in it (individually or in groups).
We recommend running the much-loved Paper Fight activity for Step 4: Dynamic Dialogue (you'll know what we're talking about if you've been to a Workshop One: Seven Steps to Transform Writing). Put an opening line at the top of a Google Doc (try "Who took the last brownie?"), then pair off students.
Ask one student to pretend to be the mum, and the other her 10 year old daughter. They can each take turns writing a line in the Google Doc like they're having a real argument. Ask students to read out their Paper Fight to the rest of the class.
3. Split writing tasks
Break up writing activities so each student is given a specific role. For example, each child gathers evidence for a different argument for a persuasive text. From there, students can work as a group via email, chat or in a breakout room (Zoom and Blackboard both offer this feature), then share their results back in the class forum.
4. Action Activities
Teaching the Seven Steps? Have fun with Action Activities!
Set a live timer for the Five Minute Fast Starts so each student has to submit their Step 2: Sizzling Starts when the timer finishes.
Create a 'live' Google doc with one of the prompts at the top. Your students can write their own starts offline and when you give them a signal, they copy and paste their favourite for everyone to see.
Don't worry, they shouldn't be expected to complete five starts in five minutes, three is much more achievable when learning to type. For younger students, they can write them down then type/read out their best to the group.
5. Picture Writing Prompts
Use a Writing Prompt and set up a live timer for Five Minute Fast Starts. Younger students may want to write theirs and share their favourites in the class forum. Here are some fun ones to use: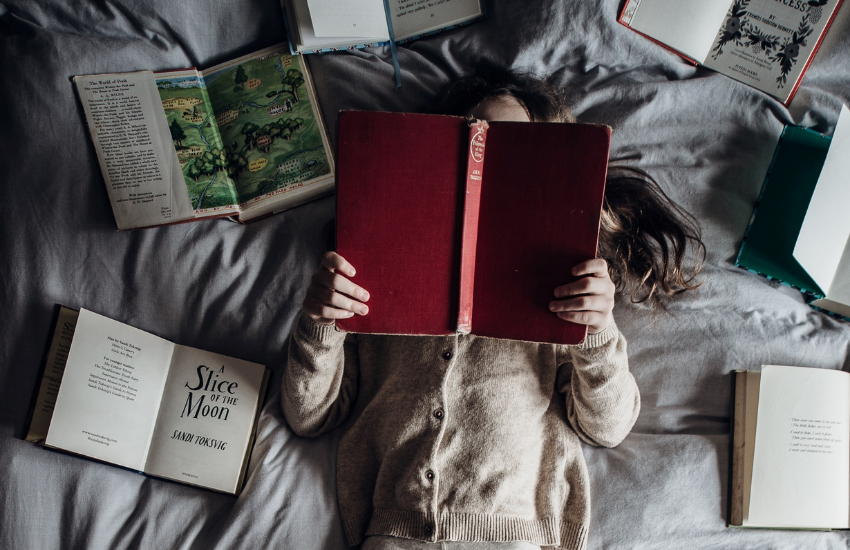 6. Explore the house
Encourage students to find examples of opening lines or introductions that grab their attention (Step 2: Sizzling Starts) from their books at home, adverts, videos or on YouTube. This will help them identify what makes a start sizzle rather than fizzle. Then share them with the class.
Not a member? Unlock this resource with a free Teacher Hub trial today!
7. Share your PowerPoint slides
Are you a Teacher Hub member? Login and search for 'Classroom PowerPoint' in the Resource Library (there's one for each Step and text type) to explain techniques to your students. Just share your screen on your online teaching platform.
Non members can unlock a selection of our Classroom PowerPoints by signing up for a free Teacher Hub Trial.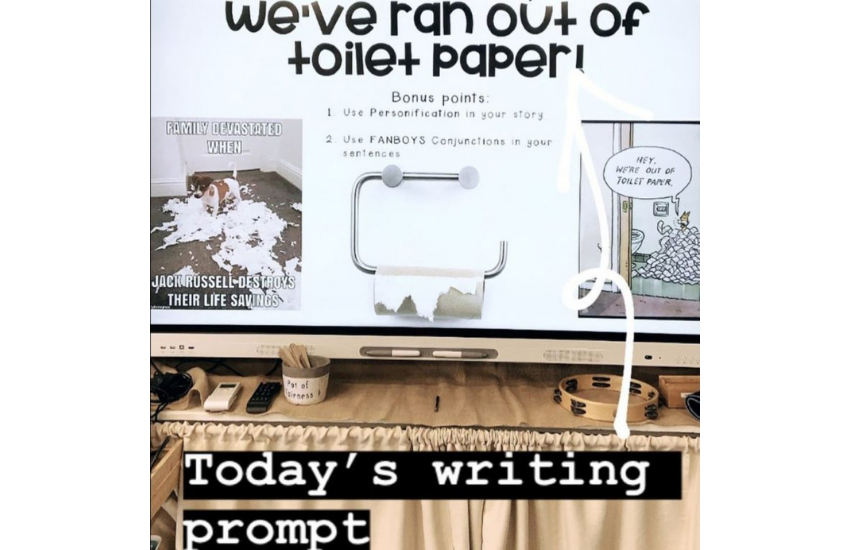 8. Keep the vibe alive!
Post pictures and videos to support your teaching. Ask a daily online question or provide a challenge to encourage student participation. Better yet, ask a different student each day to kick off the morning with a task or question for your class.
9. Halloween in April
Try this for a fun lesson! Ask a few students to post an image of themselves dressed as a character. The rest of the class then has to create a story from these characters or connect the characters together.
10. Learn from the experts
With access to hundreds of resources on Teacher Hub, members have so much they can do with their students. Here's one idea: play one of the amazing Informative Course expert interviews and share your screen with students. It's a perfect way to spark conversation and show them how their learning applies to the real world.
And of course, learn all about the Seven Steps and how to transform your students' writing at Workshop One: Seven Steps to Transform Writing.
There's our brain dump, but we're sure you have some amazing tips that you use or have seen! Can you share yours? Add them to our Facebook page or email them to us at [email protected].
New to the Seven Steps?
View Step 2: Sizzling Starts® resources for free! Great writing begins with a Sizzling Start. Explore the theory, samples and Action Activities that can transform your writing classroom in as little as 5 minutes a day.
Workshop One: Seven Steps to Transform Writing
Your perfect start to teaching the Seven Steps
Learn how to break down writing and build up student confidence.