Success Story
Admin SEVEN STEPS
Bec Drozdoff (@littlemissbright)
Laughter and delight are not often two words a teacher would use to describe a day of professional learning, but this is my reflection on the Seven Steps Workshop I attended at the end of the year. I left enthused and determined to implement the Seven Steps program in my Year 3 classroom in the coming year.
After witnessing an amazing first term teaching the Seven Steps, I'm excited to share my experiences, what I've learned and how my writing classroom has changed in such a short space of time!
My class began our first day of Term 1 with Paper Fights, and from that moment, my students were hooked. Throughout Term 1, my planning involved a similar sequence that was shared at the Workshop. I began with Step 5: Show, Don't Tell and showed my students the importance of brainstorming all the sensory moments that come with a point of action.
Never in my teaching career did I imagine I would have boys asking me to stay in at recess to complete their writing!
Generating ideas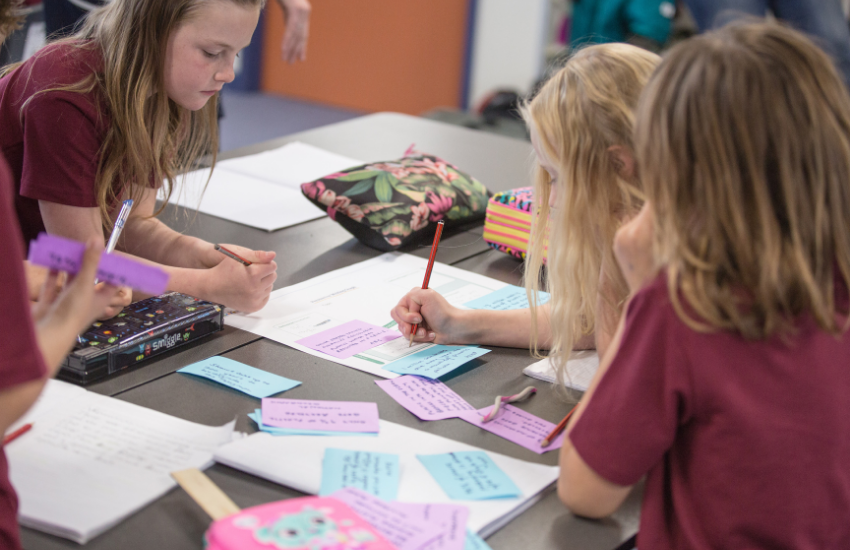 After using the Seven Steps tips and resources, I was amazed to see how quickly my students discovered an enjoyment and taste for generating their own ideas. Students were approaching me with images, lines from movies and books, as well as sticky situations that could be used for daily writing activities.
Our Seven Steps writing books were fast filling with grids of abundant ideas about what they see, feel, hear, taste and touch, and without explicitly teaching descriptive language, the words began to flow of their own accord to dramatise their work.
During this process, I always made room for sharing ideas. I heavily promoted the concept that ideas are meant to be shared, 'stolen' and built upon. It was amazing to see how comfortable my once-reluctant writers were when given the opportunity to build upon other suggestions as well as formulating their own.
An important factor to bring up here is that I made it abundantly clear that the students' Seven Steps books were for authorial purposes only. I would not be checking for spelling and grammar, however their work had to be neat enough that it was easily legible. The burden that this lifted off some of my students with ESL and language difficulties was instant.
The freedom to express, create and write was a luxury some of these students had never experienced before, and it truly made all the difference in unlocking the magic of ideas that stirred within.
Planning my writing class
On top of using my Seven Steps Workshop workbook for resources, I'm also a member of Teacher Hub.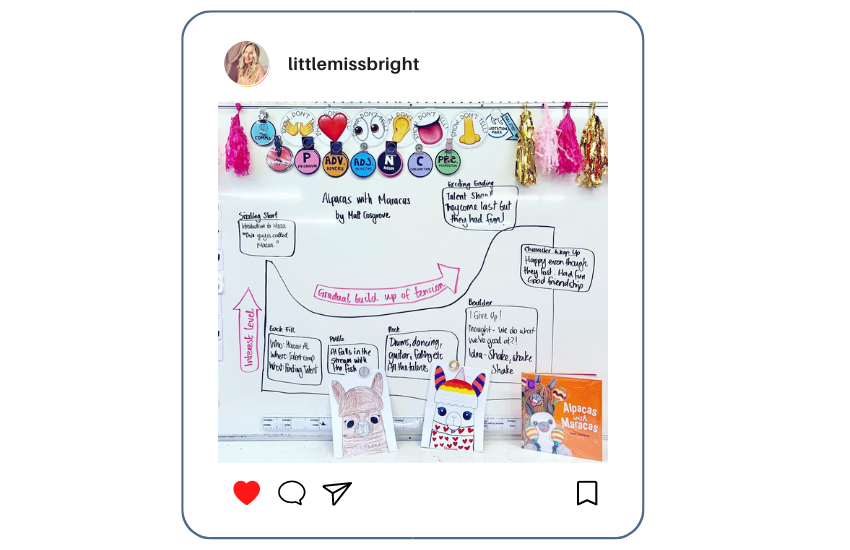 I love the resources on there! It has significantly reduced my planning time. I particularly like the PowerPoints, I use them to guide my explicit teaching when introducing a new Step. They are so helpful and explain Seven Steps so much better than I can!
The templates and the exemplars that show examples of Seven Steps in action are amazing resources. I particularly found this helpful when preparing my students for NAPLAN. Seeing examples of familiar picture books set out with the Seven Steps helped make the concepts relatable and achievable. I've also loved the regular emails sporting fresh ideas which I can use on all the templates provided.
Explore: Discover more about Teacher Hub
I also follow Seven Steps on social media including the Teacher Hub Members Group and the collaboration of ideas is just like Seven Steps in the classroom! We share and build upon each other's ideas. From this, I've enjoyed creating some of my own planning templates and resources as well.
Lesson-wise, I run Seven Steps during my Literacy Rotations, as five-minute warm-ups before spelling and grammar lessons, and formal lessons of explicit teaching. I've also incorporated Seven Steps into my Science, and Humanities and Social Sciences units, creating texts from multiple perspectives.
A class full of eager writers
From the wealth of ideas that were buzzing in our classroom I knew it was time to teach the students how to action their ideas into a structured piece of work. I was amazed to see how quickly they took to writing Sizzling Starts with rich language, correct structure and solid backfill. All the prep work had my students set up for success and they rose to the occasion.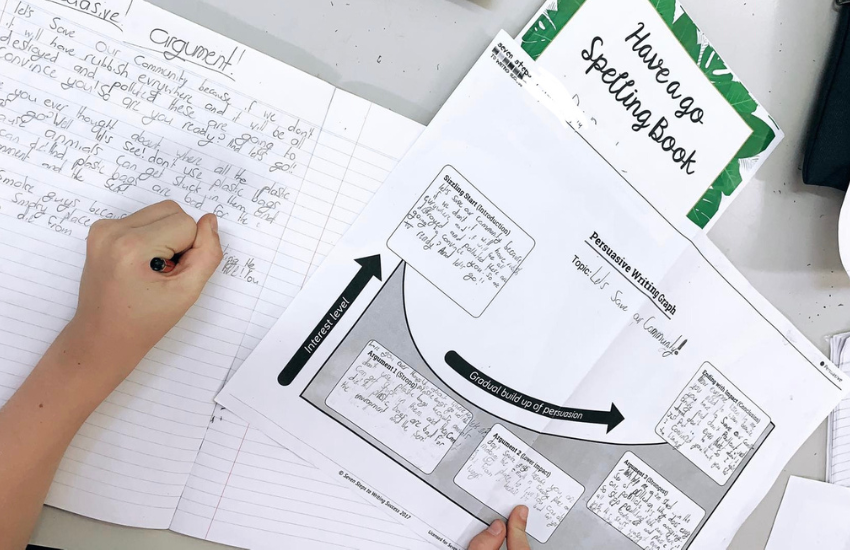 Looking around my classroom as all my students busily jotted their Sizzling Starts down, I realised with great joy that reluctant writers no longer existed in this space. There was no longer doubt, or a lack of ideas or creative process. All their prior brainstorming, sharing and collaborating had made them ready to write.
Halfway through the term, I introduced Pebble, Rock and Boulder. Using some of the images, lines from movies and scenarios we had used in previous Sizzling Starts lessons, students brainstormed all the possible situations that could go wrong. Chatter and discussion broke out incessantly during each opportunity to share their ideas − there was no lack of thought!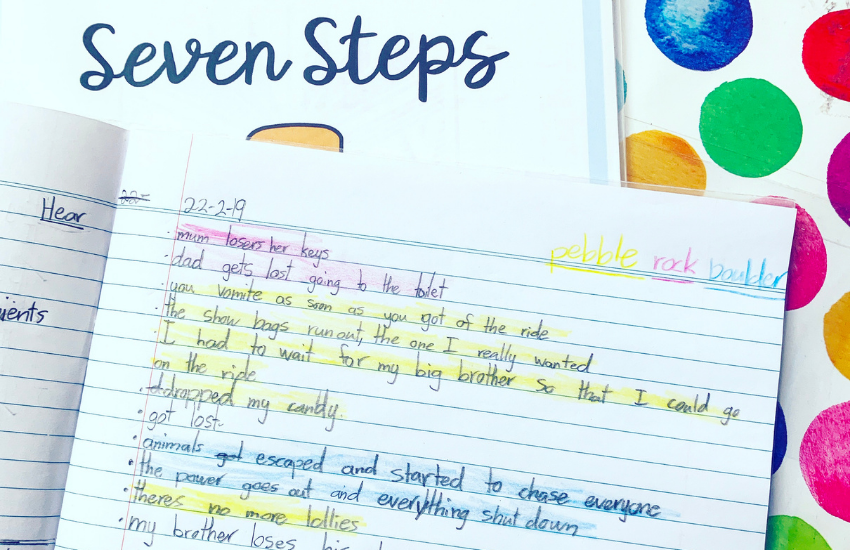 Using a colour-coded system, yellow for pebble, blue for rock and red for boulder, students then categorised their ideas into pebbles, rocks or boulders. I was beginning to see how this process naturally put together the cohesion of events a character would follow. We then used the Seven Steps Writing Graph to consolidate Step 3: Tightening Tensions and Step 7: Exciting Endings.
Life lessons … not just writing lessons
The more we discussed the significance of a boulder and the "water off a duck's back" approach to a pebble, students began to make connections as to how this applied to their own life.
For example, one student who generally suffers from high anxiety was able to communicate how small problems that would generally cause him to get upset were now silly to consider as problems because they were pebbles that had real solutions. This student's social and emotional wellbeing significantly improved through the understanding that not all problems cause the world to fall apart – just avalanches! And even they make for exciting endings.
Differentiation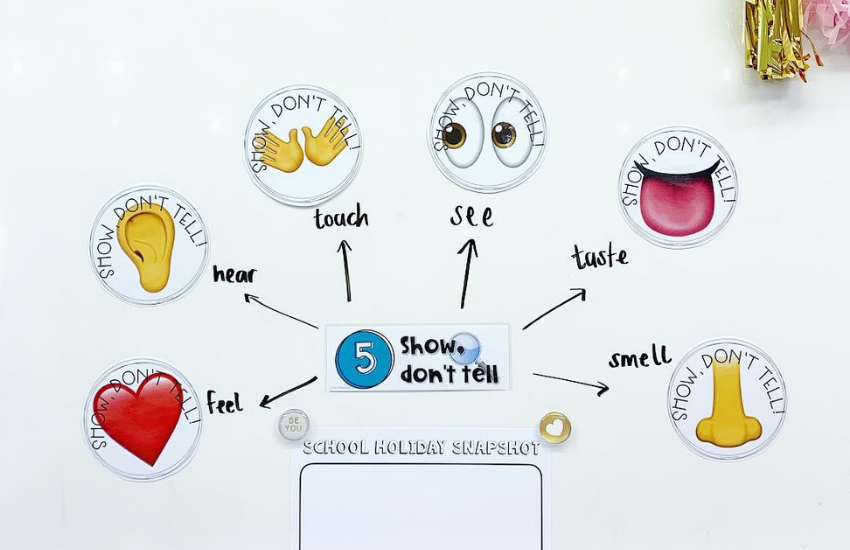 Seven Steps is all about breaking tasks into smaller chunks and repeating them often. I find that with many students who have ASD, ADHD or other social/emotional or academic needs, reducing the expectations of set work enables students to produce a higher quality of work.
The analogy of Seven Steps being like a tennis match is something I have used to help my students understand this concept. Spending a week perfecting your backhand through regular, short training intervals allows you to develop fluency, confidence and competence to master that skill, just as in writing.
Further to this, I have found that Seven Steps has allowed my gifted students the ability to broaden their scope and depth of authorial writing and have opportunities to develop this within their own texts. I have been amazed at how one program can cater to such a diversity of needs, ages and learners, whilst targeting the same learning outcomes.
Reflection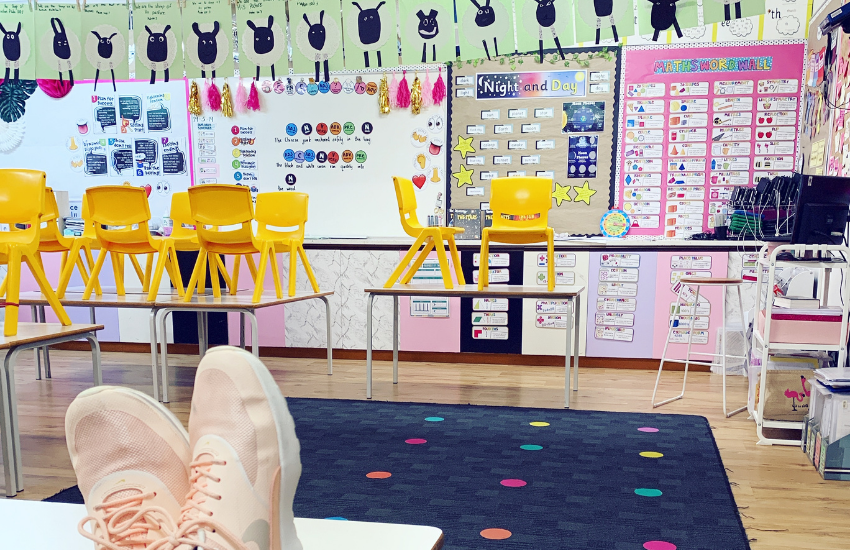 What I've learnt
Ideas are meant to be shared, 'stolen' and built upon.
Lift the burden of trying to use perfect spelling and grammar if you want to improve students' development of ideas, stories and arguments.
Find time for students to write as often as possible.
Spend five minutes at the start of the day or before secretarial writing lessons as a warm-up with quick Seven Steps activities.
Breaking writing tasks into chunks and repeating them often really works for both non-writers and gifted students.
Reflecting on my beginning journey with Seven Steps, I am beyond ecstatic at the engagement and improvement of rich, detailed and well-considered work that my students are now creating out of pure love and enjoyment.
Never in my teaching career did I imagine I would have boys asking me to stay in at recess to complete their writing because they're so engrossed in their work! My students love writing so much now!
To discover more about some of the topics Bec covered in her article, here are some free resources available on our website: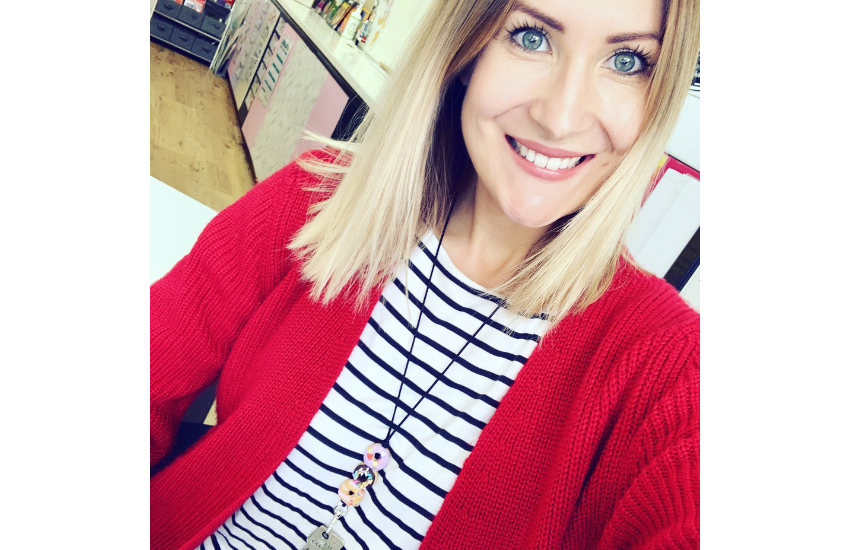 Southern Vales Christian College
Year 3 Class Teacher (on maternity leave)
Adelaide, South Australia
Hi! Most people would describe me as bubbly and cheeky. I love having fun in the classroom and I'm all about creativity and curiosity. I have been teaching in a small independent school in Adelaide for nine years, mostly in a Year 3 classroom.
In my spare time, I'm also completing my Masters in Gifted Education. I'm passionate about differentiation and providing every student with an opportunity to grow despite where they're currently at. I love hitting the gym at my local F45, taking hikes and running with my dog along the beach.
Workshop One: Seven Steps to Transform Writing
Your perfect start to teaching the Seven Steps
Learn how to break down writing and build up student confidence.