Product Insight
Saangpi Suan
Teacher Hub Help Articles / Getting Started / Free Trial
---
Teacher Hub: How to start a free trial with an existing account
If you've attended a Seven Steps workshop and/or purchased our resources in the past, your email already exists in our system.
Follow the simple steps below to start your free 14-day trial of Teacher Hub.
1. Use your work email to log in to Teacher Hub
Click here to log in >
If it's your first time logging in, click here to create a password to set up your account.
2. Once you're logged in, click on the 'Upgrade subscription' button, which appears underneath the welcome message.
You'll be directed to our Teacher Hub information page.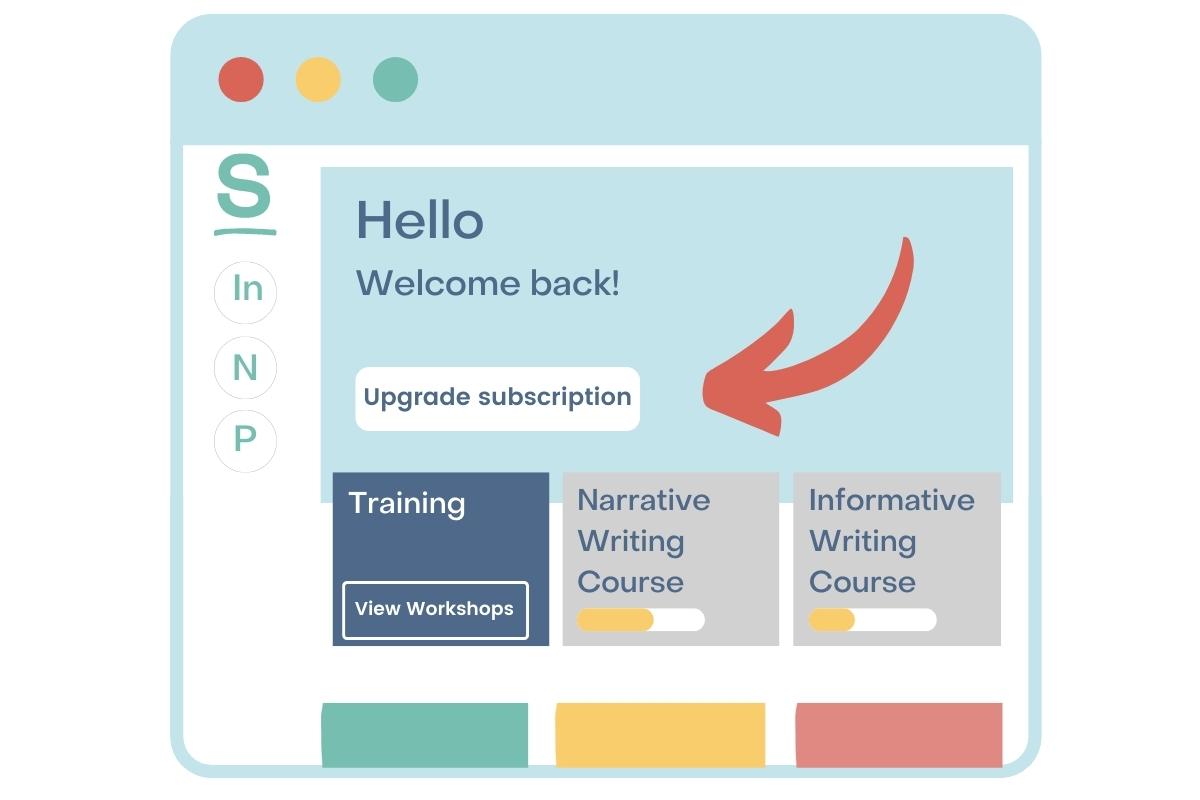 3. Click on the 'Begin your free trial' button on the top right-hand side of the page.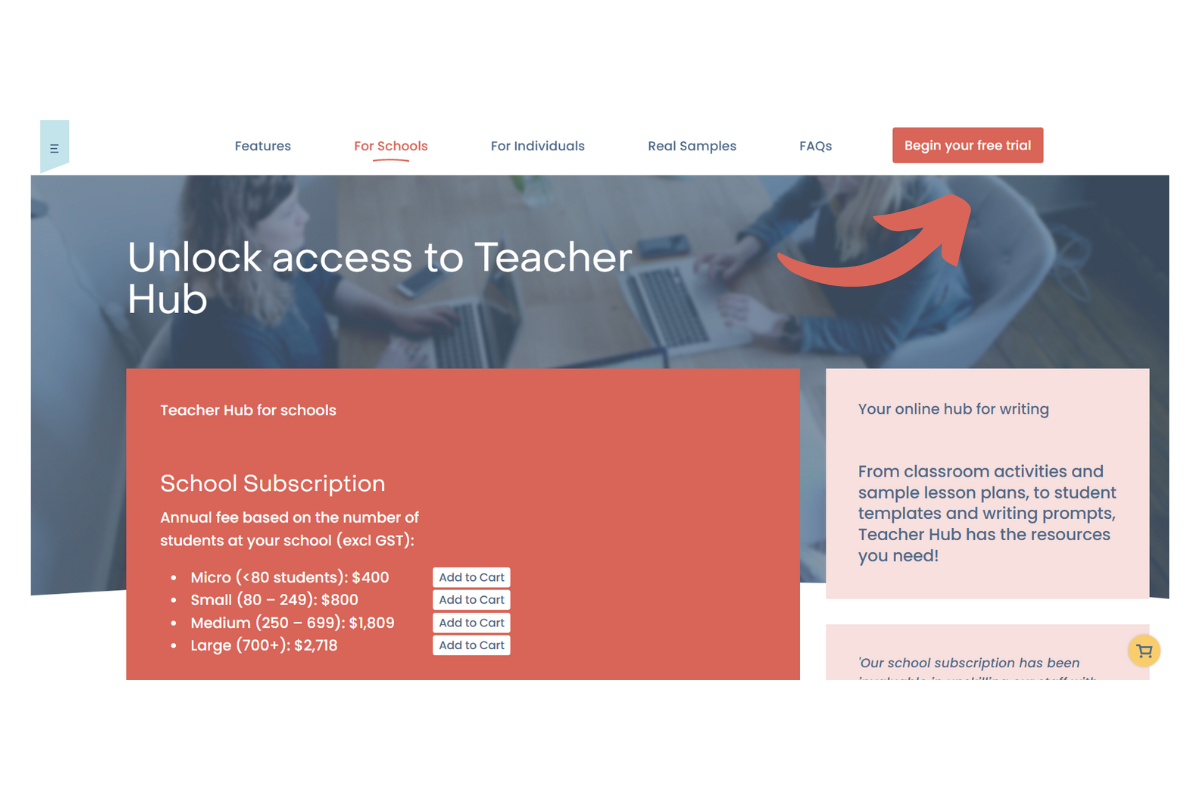 4. Fill in your details and submit your order.
Don't worry, you won't be asked to enter your payment details.