Rolling out the Seven Steps in your classroom?
Here's how to take it to the next level!
Roll out the Seven Steps with ready-made resources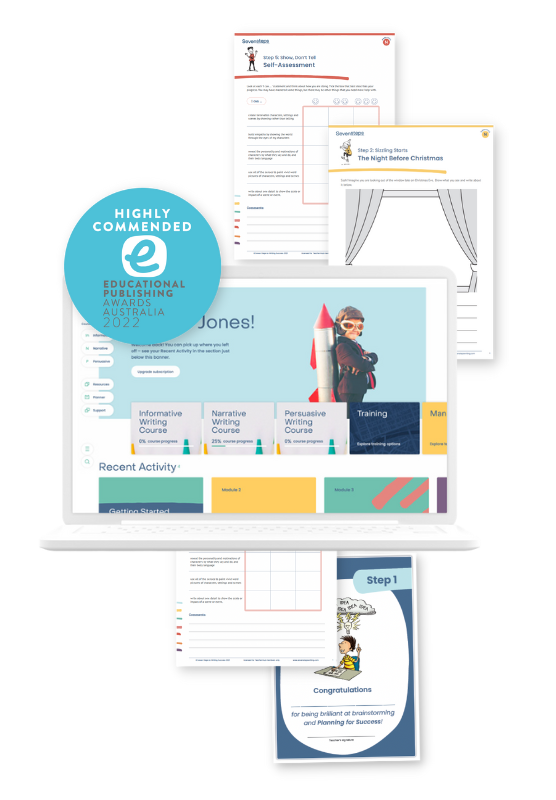 Teacher Hub helps me easily teach each Step and gives me ideas to run a quick Action Activity as a warm-up.
'Hands-on, practical & time efficient activities to engage students in writing.'
Teacher Hub questions
It's my first time logging in, what do I do?
If it's your first time logging in, click here and follow the prompts to create a password and set up your account.
Make sure you use the same email used to register for an event or purchase a product.
I've recently started a subscription, where should I start?
Check out our Getting Started Guide, in this collection, you'll find everything you need to hit the ground running!
I've got a 3-month Teacher Hub subscription. What does that mean?
Seven Steps Tool Kit
Packed with exclusive teaching resources
Comprehensive teaching manuals provide a step-by-step guide for your classroom.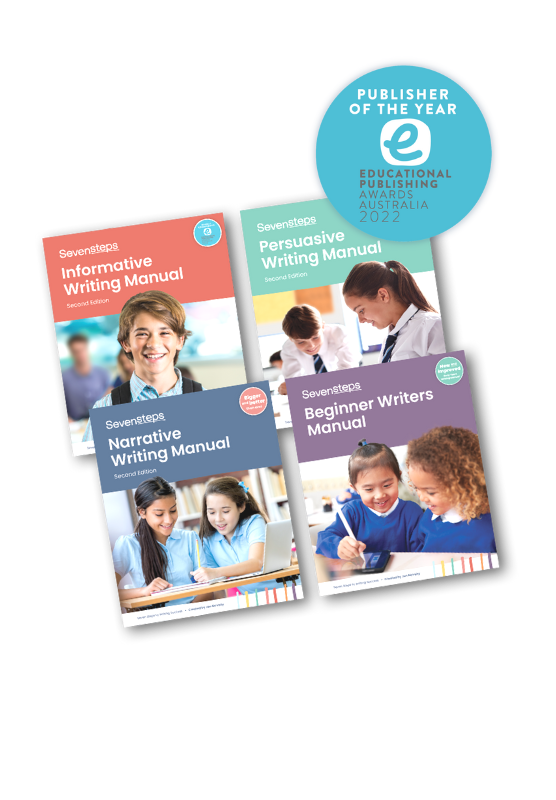 NAPLAN Writing Success
Your road map to prepare for NAPLAN
Practical, effective and fun resources that are ready to go in your classroom!
'Fantastic! A wonderful resource for teaching writing in the classroom. Hands-on, practical and time-efficient activities to take back to the classroom to engage students in writing.'
Top blogs and tips for Seven Steppers